As an Amazon Associate we earn from commission of qualifying purchases.
If you are the owner of a house with a large yard, you probably know how tedious it can be to maintain a lawn. Collecting fallen leaves can be much easier by using tow behind lawn sweepers. Such tools will help you pick cut grass and twigs quickly and efficiently.
Affiliate links and images placed from the Amazon Product Advertising API on 2022-11-29
In my opinion, Agri-Fab Inc 44" 45-0492 is the best tow behind lawn sweeper. It has unmatched storage capacity and can handle both small and large debris. However, it is not the only model worth paying attention to. You'll find comprehensive reviews of five great products, a buyer's guide, and a FAQ in my article.
5 Best Tow Behind Lawn Sweepers Reviewed
In my list, I've included versatile tools. All of them are equipped with large hoppers, which means they are suitable for continuous work over a large area.
1. My Top Pick Sweeper: Agri-Fab Inc 44"
Affiliate links and images placed from the Amazon Product Advertising API on 2022-11-29
This towable lawn sweeper is at the top of my list due to its large capacity (25 cubic feet) and six 10-inch metal-bristled brushes that sweep all debris in its path. The sweeping width reaches 44 inches. Depending on the terrain, you can adjust the brush's height.
The product has a universal mount that will fit any tractor model. What I especially like is the simple hopper cleaning: just drive up to the desired location, pull a cable, and the contents will fall out.
ADVANTAGES
Large sweeping width;
Easy container cleaning;
Reasonable price.
DRAWBACKS
Might be tricky to assemble.
2. Best Tow Behind Lawn Sweeper for the Money: Yard Commander 42″
Affiliate links and images placed from the Amazon Product Advertising API on 2022-11-25
It's the most budget-friendly model on my list. The hopper has a volume of 12.9 cubic feet, so it is more suitable for medium-sized yards. At the same time, the sweeping width is quite standard for such devices (42 inches).
There are four brushes with fine metal bristles. Their height adjustment has nine positions. Several hitches for attachment to a tractor are included. All parts have a corrosion-resistant coating. The model is quite lightweight, compact, and folds easily, so you won't have any operational and storage issues.
ADVANTAGES
Maneuverable;
Hitches are included;
Affordable.
3. Best Pull Behind Lawn Sweeper for Tough Tasks: Ohio Steel 42"
Affiliate links and images placed from the Amazon Product Advertising API on 2022-11-24
This model will become a real companion for all owners of large lawns. It has a capacity of 22 cubic feet and a width of 42 inches. The brush has a spiral shape, which provides the best cleaning of any kind of debris.
Besides, it is made of durable materials that can withstand any stress. Perhaps this is the reason for the rather large weight of the product, 95 pounds. Although I didn't have any problems, I think it might be difficult for someone to move such a device.
ADVANTAGES
Handles any debris;
Spiral brush;
Excellent capacity.
4. Tow Behind Sweeper with Durable Hamper: Brinly 42"
Affiliate links and images placed from the Amazon Product Advertising API on 2022-11-21
Compared to the previous model, this lawn sweeper is slightly smaller but more maneuverable. Its hamper volume is 20 cubic feet, and the total brush width is 42 inches. The Twist-Lock system locks the brushes' height reliably so that they do not fall below, even if you drive on uneven surfaces.
The hamper is made of thick polyester, strong enough to handle heavy loads for seasons of use. A distinctive feature of the product is its foldable design and convenient vertical storage.
ADVANTAGES
Reliable height fixation;
Durable hamper;
Convenient storage.
DRAWBACKS
Some plastic parts are flimsy.
5. Best Yard Sweeper Pull Behind for Easy Performance: Craftsman 42"
Affiliate links and images placed from the Amazon Product Advertising API on 2022-11-21
This model has the same excellent specifications as the other models on my list. The hopper capacity is 22 cubic feet, and the brushes are 42 inches wide. However, I would not recommend you to use this device for heavy-duty tasks.
In my opinion, its brushes are not very good at picking up wet leaves and coarse debris. But it collects dry grass perfectly. Even though its parts are made of steel, this tool is quite lightweight (72.3 pounds).
ADVANTAGES
Lightweight;
Fair price;
Easy to operate.
DRAWBACKS
Might be difficult to assemble;
Not suitable for cleaning wet debris.
Tow Behind Yard Sweeper Buyer's Guide
To keep your lawn always clean and well-groomed, you need to choose the tool responsibly.
What is a tow-behind lawn sweeper?
Such a device is attached to a tractor or ride-on mower and collects cut grass, leaves, and other debris. It is mainly used for cleaning lawns, but you can also sweep paths and pavements with it.
Why do you need a tow-behind lawn sweeper?
Pull behind catchers will become real helpers for the owners of large lawns. Anything that you would do with a rake, you can do using it. It will save you time and relieve back pain and calluses.
How to choose the best tow behind lawn sweeper?
Before starting your search, estimate the amount of work to be done. The width of a product and its capacity depend on it. Besides, it should be equipped with a dump mechanism so that you do not have to get up from your seat to empty a hopper. Since such a tool will be used for more than one season, it should be made of durable materials and have an anti-corrosion coating on metal parts. Additionally, I recommend paying attention to the weight of a product and the convenience of its storage.
Tow Behind Yard Sweeper FAQ
Here are the answers to some questions from my readers.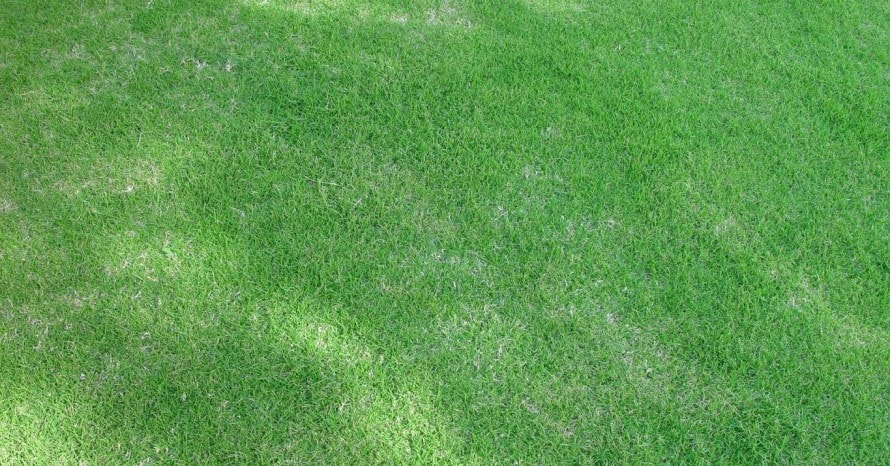 Do tow behind lawn sweepers work?
Yes, thanks to height-adjustable brushes and fine bristles, they pick up almost all debris in one pass. For owners of large yards, such a tool saves time during preparation for the winter.
Are leaf sweepers any good?
Leaf sweepers are excellent at clearing all kinds of debris from pine needles to acorns and cones. Moreover, they can be used for cleaning construction litter and sweeping paths in your garden.
Are tow behind lawn sweepers worth the money?
If you are the owner of a large lawn, buying such a tool will be an excellent investment. Most of the products are robust and do their job efficiently.
Pull Behind Grass Catchers for Perfect Garden Look
Cleaning your garden with mechanical tools is clearly a better option than using a rake. With their help, you save time and your own energy and rescue your lawn from bacteria and possible diseases.
Check out my tow behind lawn sweeper reviews and recommendations before heading for shopping. Although these devices are simple in design, there are many things to consider beforehand. And don't forget to take proper care of your tool to make it serve you longer.
Please tell me about your experience of using pull behind sweepers in the comments. Which brand and model do you find most useful? Feel free to ask me your question!