As an Amazon Associate we earn from commission of qualifying purchases.
If you search for the best insecticide for roses, you may be tired of non-stop battles with multiple insects in your garden. To find the most suitable pest control for roses is not that easy since your main priority is to keep the roses alive and unharmed. Not all remedies work the same, and not all of them are suitable for all the pests that attack the flowers. Even one insect can cause damage, and since they usually attack the garden in a group, you will need a reliable weapon against them.
I hope my reviews will be helpful to you. Not every natural insecticide for roses is helpful, and some chemical insecticides are harmful to flowers. This is why it is vital to find the most suitable remedy against pests. Don't wait for the heavy infestation; get familiar with my top favorite rose insecticide sprays and powders, and save your roses.
Pros
Effective against versatile insects
Effective on the most popular insects
Top Pick
Pros
Effective against versatile insects
Best Organic
Pros
Effective on the most popular insects
Affiliate links and images placed from the Amazon Product Advertising API on 2023-12-07
3 Best Insecticides for Roses
Wondering what's eating my roses? There are numerous insects that can spoil all the fun. However, the most devoted roses' admirers are slugs, Japanese beetles, thrips, mites, rose leafhoppers, rose scales, aphids, grasshoppers, leafcutting bees, and even caterpillars. Check out these reviews and order the most suitable products.
1. Bonide Concentrate – Best Systemic Insecticide for Roses
Affiliate links and images placed from the Amazon Product Advertising API on 2023-12-07
During 6 weeks, this insecticide will shield roses in the garden from any insects. You can use it for camellias and azaleas, as well as roses. It protects from aphids, Japanese beetles, mildew, borers, rust, black spots. This treatment is not sprayed. All you need to do is mix the concentrate with the water and pour it around the rose's base. If you want to get rid of insects on the flowerbeds, you can lightly sprinkle the substance on top.
Bonide is a well-known developer of insecticides and pesticides. You may check out their offers in case you have problems with the pests in your garden. I recommend applying this remedy one more time after a 6 weeks interval. You can repeat this procedure anytime you see little green bugs on roses. Yet, if you have bees in your household, you have to be careful with the insecticide, as it may kill them.

ADVANTAGES
Simple in use;
Effective against versatile insects;
Highly effective;
Affordable price.
DRAWBACKS
It kills bees and can't be used during the pollination period.
2. Ortho 0345020 – Plant-Friendly Roses Insect Control
No products found.
This remedy can be used both outdoors and indoors. It does not harm any flowers or blooms and is simple in use. All you need to do is spray this insecticide on the roses. It kills over 100 versatile insects that are most wide-spread in the USA. It copes with aphids, Japanese beetles, and whiteflies among others. You may rely on its protection for 4 weeks. Ortho produces tools for insects, weed, and garden disease control.
After 4 weeks are over, I advise you to apply the remedy again. You need to make sure that all the insects are dead or gone. The remedy contains chemicals, and Ortho developers recommend to keep it out of reach of children. It may cause an allergic reaction on sensitive skin. To apply it, shake the bottle and hold the sprayer at a distance of 10 inches from the flower. The surface must be wet. Spray it on the lower and upper leaves and stems.

ADVANTAGES
Offered with a sprayer;
Can be used indoors;
Effective on 100+ insects;
Competitive price.
DRAWBACKS
Contains chemicals and must be kept out of children's reach.
3. AgroMagen GrowSafe – Bio Pesticides for Roses
Affiliate links and images placed from the Amazon Product Advertising API on 2023-12-07
This tool is a must-have for everyone who grows an organic garden. It is non-toxic, natural, and helps to get rid not only of insects but fungi as well. The bottle contains 8.5 ounces of the remedy. Among the active ingredients, there are soybean and corn oils. There are also sunflower, coconut, and almond oils. The tool can be used for getting rid of russet mites, two-spotted mites, broad mites, whiteflies, aphids, Downey, and powdery mildew. If you notice white bugs on roses, you can assume that these are whiteflies and use AgroMagen pesticide.
AgroMagen offers its 10 years of experience with this particular pesticide. It has been tested not only on flowers but on fruits and vegetables as well. To get rid of the insects, you have to mix it with the water and pour it on the rose. Repeat the procedure after several weeks.

ADVANTAGES
Organic;
Family-friendly;
Effective on the most popular insects;
Affordable price.
DRAWBACKS
Does not kill all the insects that attack roses.
4. BioAdvanced 502570B — Dual-Action Insect Killer
Affiliate links and images placed from the Amazon Product Advertising API on 2023-12-07
For those looking for an inexpensive yet effective spray, I recommend BioAdvanced 502570B. It is primarily aimed at killing insects that damage roses, but it is also suitable for treating other flowering plants. This insecticide works well even against adult Japanese beetles and over 40 different pests. The tool belongs to contact insecticides; that is, it kills insects when it gets on them. It is highly resistant to water and sun and remains effective for up to a month after application. However, for heavy infestation, I recommend reapplying the spray every week until the pests are gone.
In the composition, there are Cyfluthrin and Imidacloprid, which affect the nervous system of pests. These ingredients are not very toxic to humans but can harm beneficial insects like bees. You can use it to treat both outdoor and indoor plants, but the procedure should be done outdoors. Flowers absorb the spray pretty quickly (within an hour), after which the insecticide becomes resistant to precipitation and continues to kill insects crawling on roses. I recommend sprinkling the plants fairly generously so that each leaf is completely covered in the product. One bottle (24 fluid ounces) is enough to process more than 30 bushes.
ADVANTAGES
Ready-to-use;
Remains effective for a long time;
Is quickly absorbed;
Budget-friendly.
5. Bonide BND024 — Organic Insecticide Concentrate
If you are a supporter of organic gardening, then you have probably heard about the effectiveness of Neem oil. Bonide BND024 is its concentrate, which is highly soluble in water and suitable for the treatment of roses and other ornamental plants, as well as vegetables and fruits. It kills many well-known insects and protects against various diseases like powdery mildew and rust, as it has an antifungal effect. The oil content of this product is about 70%, and one pack of 16 fluid ounces is enough to make 16 gallons of a mixture.
Unlike other chemicals, Neem oil affects pests at a hormonal level disrupting their natural development from larva to adult and not killing them directly. That is why it does not act very quickly, and it will take some time for you to destroy the entire colony with it. The significant advantage of this product is that it is completely safe for humans, mammals, and beneficial insects. Regardless of how strongly your plants are infested, apply oil every two-three weeks, as this insecticide can be washed off by rain and lose its properties when exposed to sunlight. But the treated plants are reliably protected from the emergence of new pests since the product also has a repellent effect.
ADVANTAGES
Eco-friendly;
Does not kill beneficial insects;
Large volume;
Has antifungal and repellent effects.
Best Insecticides for Roses FAQ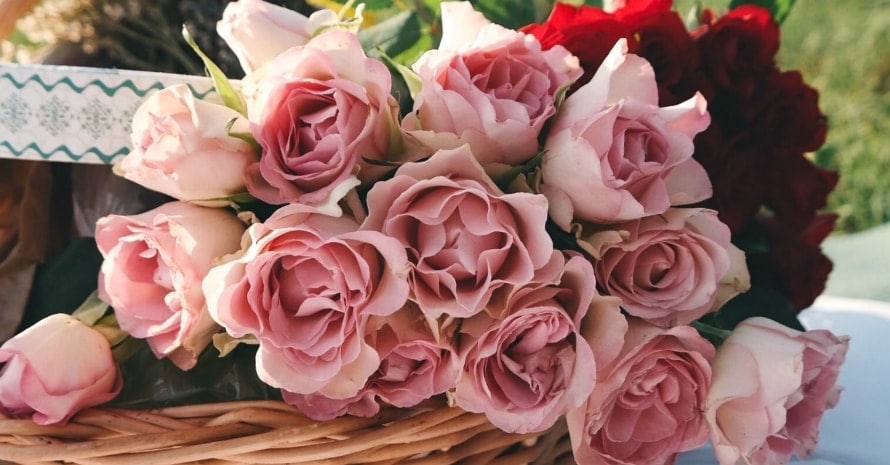 Roses may die from the heavy infestation, so once you notice even a single insect, you need to act quickly. I have gathered my top favorite insecticides that I use in the garden. Their reviews are detailed, and I hope they will help you. If you still have questions, I provide the answers for them in this section.
What should I spray my roses with?
Depending on the type of insect and your preferences, you can pick one of the remedies I recommend. Use homemade or organic pesticides for light cases and chemicals for the heavy infestation. Don't forget to repeat the procedure after 4-6 weeks.
How do I protect my roses from bugs?
You can take preventive measures from rose insects, like organic AgroMagen pesticide, for example. Check the roses once in a while and spray them. You can feed the rose with vitamins and minerals to make sure it can handle any attack of insects.
Can you spray soapy water on roses?
Some soap sprays are as safe as insecticides. Moreover, some types of soap can kill the roses. The amount of soap is also important. Only a few drops of not concentrated solution can help you. Soap must contain potassium salt of the fatty acids. You can use a mix of basic soap and water. The soap must not contain degreasers, dyes, or perfumes.
The Most Suitable Insecticide for Your Garden
I recommend you to buy all three of these insecticides for your garden. They are pretty affordable and can kill multiple insects. Besides, you can spray them on different flowers, plants, and even fruits and veggies. Some of them are extremely effective and shield the roses for 6 weeks, like Bonide Concentrate. Ortho can hold the defense for 4 weeks. All you need is to spray the same remedy after 4 weeks to prevent other insects from feeding on your flowers.
If you have previously used at least one of these insecticides, please, share your opinion in the comments below. Was the treatment helpful? Which insects have you noticed in your garden?