As an Amazon Associate we earn from commission of qualifying purchases.
Insects are essential for your garden's health, especially beneficial ones (e.g., bees and ladybugs). Can't stop Googling 'What is the best insecticide'? Want to get rid of pests without damaging your crops, pets, or family? You're going to need the best insecticide on the scene to complete this vital mission.
Cockroaches, fruit worms, Japanese beetles, and other destructive bugs can ruin your harvest in the blink of an eye. Below, I've shared some of the most effective insecticide solutions for you to choose from. Keep reading to discover the best insecticide for a vegetable garden that's both effective and a breeze to apply.
Pros
Potent and kills on contact
Application is as easy as ABC
Top Pick
Pros
Potent and kills on contact
Budget Choice
Pros
Application is as easy as ABC
Affiliate links and images placed from the Amazon Product Advertising API on 2023-12-07
Best Insecticides Reviewed: Pick the Right Product
Enjoying food from your garden is a wonderful experience. It gives you the possibility to really feel the result of all the effort and love you put into gardening. However, all this happiness can easily be erased by insects. They munch on your crops, cause holes in the leaves of your plants, and even transmit some diseases. If you're on the prowl for the best insecticide for home use, we've got some decent options for you.
1. Cyzmic CS: My Top Pick & Best Insect Killer for Indoors and Outdoors
Affiliate links and images placed from the Amazon Product Advertising API on 2023-12-07
If you're waging constant fights against spiders, ants, flies, stink bugs, bed bugs, cockroaches, mosquitoes, and a bunch of other nasty pests, this wonderful solution might be the stuff you want. It can be used both outside and inside.
As a matter of fact, the very first application will triumphantly leave the treated area with insect bodies lying around everywhere.
Unlike many other products, this insecticide is rain-resistant. Just make sure you read the instructions thoroughly prior to applying the thing, especially when it comes to indoor use.
And bear in mind that you're going to additionally need a pump-up garden sprayer to use the stuff. Because this is a highly concentrated commercial-grade product, always cover your entire body when applying it.
Need the strongest insecticide on the pest control market that will get the job done without making you spend a fortune? Overall, the Cyzmic CS insect killer is very effective and money-saving. It eradicates everything that crawls and even works on scorpions! Say buh-bye to roaches and other pesky critters!

ADVANTAGES
Potent and kills on contact;
A cakewalk to use and apply;
Can be used both outside and inside;
Probably the best commercial insecticide out there;
Very cost-effective.
DRAWBACKS
Bees are sensitive to this insecticide, too.
2. Ortho Home Defense: Best Indoor Insecticide
Affiliate links and images placed from the Amazon Product Advertising API on 2023-12-07
Whether you're dealing with a small bug problem or a serious insect infestation, this highly effective indoor bug buster is going to help you resolve the issue. It excels in keeping out cockroaches, ants, and spiders. It comes with a handy wand applicator, which aids you in putting down a straight full line without leaking – something you won't find in many other bug killers.watches replica india
rolex replica eta
best rolex submariner replica 2018
fake patek philippe watches
On an additional plus side, this solution is completely odor-free. Who needs an awfully smelly insecticide? Yuck! Ortho Home Defense comes with no smell at all, such a nice bonus. The product won't harm your domestic animals. Just make sure you remove them (as well as your kids) from the treated area for several hours.
Don't forget to ventilate the room when you're through applying the stuff. Keep in mind that the spray is safe only when fully dried.
So, are you on the hunt for an indoor pest control product that won't make you spray on a monthly basis? This consistent and reliable solution might be your best bet, then. Bugs beware!

ADVANTAGES
Kills bugs on contact;
Easy application (even when it comes to reaching ceilings and other hard-to-reach spots);
Lasts as long as one year;
Odor-free, water-like, and non-staining;
Pet-friendly (when dried).
DRAWBACKS
You're going to need to buy a separate spray bottle to use the solution.
3. Ortho Home Defense: Top-Rated Insect Killer for Lawns
Affiliate links and images placed from the Amazon Product Advertising API on 2023-12-07
Are you sick of ants, spiders, ticks, earwigs, centipedes, or fleas invading your yard? This Ortho Home Defense pest killer for lawns will help you solve the issue.
In fact, it's capable of wiping out ant infestation overnight. And it's a lot more convenient than having to spray the area weekly with something ineffective. Ortho is one of the best granular insecticides. One thing to keep in mind: only lay down the granules when rains aren't expected for a week or more. The solution is not water-resistant.
Naturally, you'll see the dead bodies of the pesky pests once the solution starts working. Yuck! Better dead than alive, though, right?
All in all, this product is definitely worth giving a go when it comes to defending your home from creepy crawlers. And the price is more than appealing. Chances are the thing will become your go-to bug preventative every spring and summer. Adios ants!

ADVANTAGES
Awesome pest control solution for lawns;
Acts fairly fast, lasts for months;
Application is as easy as ABC;
Safe for pets (when dries completely);
Excellent value.
4. Monterey Garden Insect Spray: Best Insect Killer for Vegetable Gardens
Affiliate links and images placed from the Amazon Product Advertising API on 2023-12-07
Are nasty bugs into devouring your precious plants? Looking to wipe out all of your insect problems? Try this outstanding small pump pressure sprayer. With this bug killer, you will keep a bunch of unwanted creatures out, such as months, fruit flies, thrips, loopers, caterpillars, flea beetles, Colorado potato beetles, etc. It can be used to get rid of insects in flower gardens as well.
The only quibble is that the solution becomes a lot less potent when you mix it with water. So make sure you only mix up the amount you'll immediately use. At the end of the day, this spray is a remarkable choice for organic vegetable gardens. And it's safe for your pets and kids, too. So enjoy trying it and reap the rewards from your vegetable garden. Pew pew bad bugs!

ADVANTAGES
Speedy and organic;
Exceptionally easy to use;
Works when other solutions fail you;
Comes with detailed instructions;
Great bang for your buck.
DRAWBACKS
Not as long-lasting as potent commercial-grade bug busters (which is perfectly natural).
5. Orthene Systemic Insecticide for Turf, Tree & Ornamentals
Affiliate links and images placed from the Amazon Product Advertising API on 2023-12-07
This potent pest control solution is just the ticket for those of you who are seeking the best outdoor insecticide. It helps you get rid of a multitude of bugs, such as aphids, Japanese beetles, earwigs, leafrollers, thrips, midges, and many more. Make sure you study the instructions from the manufacturer prior to applying the solution.
Always use protective gear during application. Getting the product on your skin is not what you want, believe me. The stuff is pretty smelly, yep. But it gets better once you dilute it based on the instructions.
So if you want to finally demolish the nasty invaders and enjoy your home again, running this product through its paces is advised. Good luck hunting!

ADVANTAGES
Very potent and truly effective;
Works very fast;
It goes a long way;
Long-lasting effect;
Reasonably priced.
DRAWBACKS
Not for beginner pest busters;
Unpleasant smell.
FAQ on Best Insecticides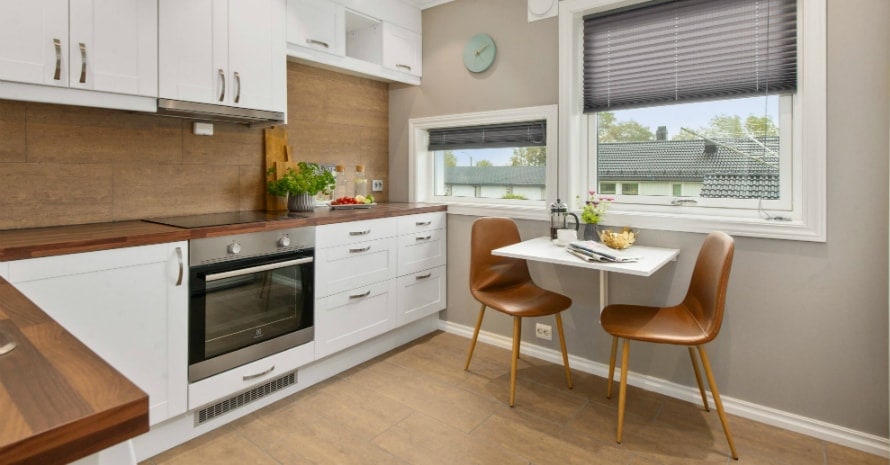 Still have burning questions left about pest control products? Below, I've answered some of my readers' most frequently asked questions on the topic.
Read on, perhaps the issue that interests you the most is covered in this section. Don't forget that you can always ask your question in the comment section at the bottom of this post.
What is the most effective insecticide?
For the most part, the answer to this question is determined by the exact species of insect you intend to control. Some formulae are made for barrier treatment around buildings, while others can even be applied to edible plants.
Cyzmic CS is the most reasonable choice in my view, for it offers the best price/quality ratio. It's not the most organic solution, of course. However, nothing is 100% organic when it comes to finally answer your 'how to control pests' question.
What is the best insecticide for home use?
A reliable bug spray is a wise choice for indoor use. Ortho Home Defense is the best option here, according to the results of my in-depth analysis. The product boasts excellent characteristics and pleases its users with great results. It's affordable, too, actually. And it won't harm your children or pets (just make sure the stuff fully dries when you let them approach the treated areas).
What poison do exterminators use?
Again, it depends on the species of bugs they're targeting. In many cases, they use super potent commercial-grade solutions (like Cyzmic CS, for instance). With this product, even the nastiest of pests don't stand a chance of surviving. If you decide to turn to professional assistance, make sure you find the best pros in your area. Your safety depends on it. So make sure you read as many reviews as possible before you make that important call.
What is the best insecticide for a vegetable garden?
The choice of the best bug buster for a vegetable garden depends on the targeted pests and your personal expectations.  Irrespective of the product you stick with, always follow the manufacturer's safety instructions when applying the stuff. Wear protective clothing if necessary, and avoid reusing insecticide containers for other needs.
In my expert opinion, Monterey Garden Insect Spray might be your best bet here. It's effective, reasonably priced, safe, and easy to use.
Cutting to the Chase: Act Today!
So, are you on the verge of facing the insect apocalypse? Don't panic. Now that you've discovered my blog, you won't be facing this problem alone. I hope this post helps you lay your hands on the most suitable pest control product for your needs.
Cyzmic CS is a great product. A lot of bug hunters are fond of it, so it should work wonders for you, too.
If you have questions or suggestions on the topic, you're more than welcome to leave them in the comment box below. I'll gladly get back to you as soon as I can. I value your feedback greatly.