As an Amazon Associate we earn from commission of qualifying purchases.
The top layer of pressed dirt on the garden or lawn territory might discourage any enthusiastic gardener from further work. However, there is a nutrient-rich layer of soil behind it, which is highly beneficial for planting. To reach it, you should break up the outer crust and rotate the soil, which is extremely tiresome if you do it manually. Here is when the best garden tiller can become a life savior.
Cultivates an area of 16 in wide and up to 8 in deep
4 powerful tines cultivate a deep layer of soil
Top Pick
Cultivates an area of 16 in wide and up to 8 in deep
Runner-Up
4 powerful tines cultivate a deep layer of soil
Affiliate links and images placed from the Amazon Product Advertising API on 2023-09-23
I will examine the top 10 practical solutions to help you reach your gardening goals. I will also explain the cultivator/tiller terms, observe the main types, and answer the common questions about these machines. Let's choose the perfect tiller for you!
10 Best Garden Tillers Reviewed
Choosing any garden equipment might be a daunting task even if you browse various cultivator reviews on the Web. I've picked the best options based on my experience and my acquaintances' feedback.
1. Sun Joe Garden Tiller/Cultivator: Best Rototiller Overall
Affiliate links and images placed from the Amazon Product Advertising API on 2023-09-23
The first product on the list is a potent alloy-steel machine from Sun Joe. The brand's extensive catalog offers manual, cordless, and electric devices such as lawn mowers, tillers, trimmers, and snowblowers.
I've significantly simplified my yard routine with their garden tiller. This tool is equipped with a powerful 13.5-Amp engine that can help you cultivate an area up to 16 in wide and 8 in deep. The machine pulverizes the soil at 370 RPM and makes it quick and easy to complete your outdoor chores.
This tiller is extremely durable: I believe the reason lies in its 6 steel angled tines. I've been using it for two years and faced no serious issues except for several rocks getting stuck in the blade. I can easily transport and store it due to the 3-position wheel adjustment. It's very convenient to operate and maneuver with 3-position rear wheels.

ADVANTAGES
Cultivates an area of 16 in wide and up to 8 in deep;
Ensures maximum soil aeration;
Equipped with height-adjustable rear wheels;
A collapsible handle for easy storage;
Helps with weed control.
DRAWBACKS
Sometimes rocks can get stuck between the blades.
2. Earthwise Electric Tiller/Cultivator: Best Eco-Conscious Tool
Affiliate links and images placed from the Amazon Product Advertising API on 2023-09-23
This is a model I'd been successfully using before I found the first item on the list. It comes from a trustable manufacturer producing eco-conscious products for various outdoor needs. If you care about the environment as I do, you'll appreciate their tools, for they produce no harmful fuel emissions.
This particular device boasts a powerful 2.5-Amp motor that ensures seamless run-time. I found it very convenient to use due to the ergonomic handle, which saved me from overstraining my hands during work. I only had to plug in the device to an electrical outlet and start tilling my allotment. It suits both small and medium-sized gardens (up to 7.5 in wide and 6 in deep). It was very effective on flower beds and helped me to control weeds eventually popping up there.

ADVANTAGES
Electricity-powered (eco-friendly);
Covers small and mid-size gardens;
Lightweight;
4 powerful tines cultivate a deep layer of soil.
DRAWBACKS
Not designed for large lawns.
3. Greenworks Cordless Tiller/Cultivator: Perfect for Tough Areas
No products found.
My neighbor proudly swears this 2-in-1 tiller is both reliable and durable. He chose it to avoid gas-spilling concerns and using extension cords. His garden looks lovely, so I think the tool does its job. The manufacturer provided it with four 8-in adjustable tines, and the maximum tilling width is 10 in, while the tilling depth is up to 5 in. Massive 6-in rear wheels enable it to easily handle tough areas.
The neighbor also claimed all Greenworks' tillers are safe. This device has a 2-step switch that prevents it from accidental start-ups. It is supplied by a powerful 40V 2-AH Lithium-Ion battery, also from Greenworks, which ensures a consistent run time of up to 40 minutes.
My neighbor did a little upgrade to boost the machine efficiency and purchased a 4-AH Greenworks battery to prolong its work. The device is also lightweight, which makes it convenient to process the whole yard or garden.

ADVANTAGES
Runtime is up to 40 minutes;
Working capacity of up to 2000 strikes per minute;
Effective for tough areas.
DRAWBACKS
Compatible only with G-MAX 40V battery models.
4. LawnMaster Electric Tiller: Best Low-Noise Offer
Affiliate links and images placed from the Amazon Product Advertising API on 2023-09-23
My friend recommended this tiller as an effective measure to loosen garden dirt for effective planting. This 16-in machine is supplied with a powerful 10-Amp engine and six steel rust-resistant blades. My friend reported they managed to cut through the roughest terrain of her garden. She could switch between 2 adjustable heights to work in various soil conditions. A foldable handle makes this tiller easy to store.
The territory you can till with this device is 16 in wide and up to 9 in deep. The device is both safe and convenient to use. There is a safety locking button you should press to start it, after which you have to pull the trigger lever up and against the engine. My friend was pleased with its efficiency, though it wasn't so potent on the wet soil.

ADVANTAGES
Running capacity is 280 RPM when free-spinning;
Covers an area of 16 in wide and up to 9 in deep;
6 steel blades don't rust;
Expert customer service team.
DRAWBACKS
Doesn't cut through the wet soil so well.
Pros
Cons
5. Earthquake MAC Tiller/Cultivator: Versatile Gas Garden Tiller
Affiliate links and images placed from the Amazon Product Advertising API on 2023-09-23
If you have been looking for an all-in-one solution for your garden, this can be the answer. This small gas-powered MAC cultivator can weed, mix in fertilizer, mulch, and aerate the soil. Its potent 33CC Viper motor can cope with all types of previously tilled ground.
I tested this lightweight tool when I visited my distant relative, and I found it easy to transport and very maneuverable. It worked great on flower beds, preparing them for delicate plants. I also appreciated great operator control due to the convenient positioning of handlebar grips and tubes.
The tool wasn't bouncy when it encountered rough spots in the dirt, such as rocks and plant roots. As a bonus, the device comes with a 5-year warranty.

ADVANTAGES
Great for flower beds;
Maneuverable;
Sturdy U-Turn handlebar design;
Effective for weeding, mixing, and aerating any type of garden soil.
DRAWBACKS
The starter rope requires some effort to pull.
6. BILT HARD Electric Tiller/Cultivator: Most Easy Assembly
Affiliate links and images placed from the Amazon Product Advertising API on 2023-09-23
Next comes a tiller from BILT HARD, which I used to operate in the past. The ease of assembly of this device was remarkable. Its 13.5-Amp motor produces up to 380 RPM, making this rototiller powerful enough to cultivate an allotment up to 16 in wide and 8 in deep. The tines of this device ensure its durability; overall, there are 6 steel angled tines. I had no problems with wheel adjustment and could use 3 different positions to monitor the cultivating depth.
This model is convenient to store and transport due to its folding design. It served me well while loosening the soil and removing weeds. However, the warranty term is only 30 days from the purchase date.

ADVANTAGES
Suitable for small and medium gardens;
Easily adjustable;
Fast cultivation of the soil for planting.
DRAWBACKS
The trigger might be a bit flimsy;
The warranty is only one month.
7. MELLCOM Mini Tiller/Cultivator: Handy Stand-Up Starting
Affiliate links and images placed from the Amazon Product Advertising API on 2023-09-23
This model has helped my friends to create a lovely backyard garden. It is effective for soil cultivation, digging, aeration, and creating loose seedbeds. It also helps to cope with weeds. My friends have been using it for several years, and their garden looks refreshed each season. The manufacturer supplied this tool with a powerful 52cc 2-stroke cylinder engine that generates maximum rotating power of 9100 RPM. You can work on an area of up to 11.8 in wide and 6 in deep.
This mini-tiller has one remarkable peculiarity: It is easy to turn on the switch with a single hand. My friends also appreciate the ability to adjust the switch angle to control the air volume. It is great for the elderly: The anti-skid handle is covered with rubber, making it easy to operate. The friends stated they used this device for up to an hour break-free.

ADVANTAGES
Stand-up starting function;
Elderly-friendly;
Effective at digging, soil cultivation, aeration, and weed removal.
EPA-certified.
DRAWBACKS
The front end bounces a little bit.
8. SuperHandy Mini Tiller Cultivator: Extra Safety Attachment
Affiliate links and images placed from the Amazon Product Advertising API on 2023-09-23
I wouldn't have heard about this tiller if a reader of this blog hadn't mailed me asking for advice on whether this tool was worth buying. I made my way to the nearest gardening center and had a long talk with the consultant about this product's pros and cons. The guy praised its potent gas engine (50cc 2-stroke single-cylinder motor) and adjustable rotating tines. Later I had a chance to test this device on my own and was satisfied.
This machine can help you cultivate an area up to 11.8 in wide and 3.9-5.9 in deep. It requires a fuel type of gasoline and oil in the ratio of 30:1. I noted it had a handy attachment — a mud shield protector designed to protect you from any accidental feedback caused by debris, rocks, and mud.

ADVANTAGES
Perfect for weed, how, plow, and crumble soil.
Improves soil aeration;
Mud shield protector;
Perfect for small and medium yards.
DRAWBACKS
The manual comes in weird English.
9. Mantis Garden Tiller: Ultra-Lightweight Device
Affiliate links and images placed from the Amazon Product Advertising API on 2023-09-23
Here is another gas-powered cultivator I haven't purchased myself but got positive feedback from my neighbors. They swear it is the best cultivator in the gas-powered category. It runs on a potent Honda 4-cycle 25cc engine, which requires only gas, so you don't have to mix fuel. A convenient kickstand assists in easy fueling and steady placement when you don't use the machine.
Another feature that makes it worth the money is its light weight, which is only 24 pounds. The curvy tines of the tiller work at speed up to 240 RPM, digging into the soil up to 10 in deep.
The device is pretty compact: 9-in width enables it to get into tight spaces around your garden. Despite being lightweight, the tool boasts heavyweight performance and durability.

ADVANTAGES
Suitable for any garden size;
2-year warranty;
Compact and lightweight;
Foldable design.
10. Scotts Outdoor Power Tools Tiller/Cultivator: Affordable Solution
Affiliate links and images placed from the Amazon Product Advertising API on 2023-09-23
You might have heard of Scotts, a well-known producer of power tools, grass seeds, lawn fertilizers, pest solutions, and mulches. Their outdoor equipment is designed with eco-consciousness in mind.
This efficient tiller helps my friend to maintain her green garden. It is powerful, equipped with a 10.5-Amp electric motor, but delicate enough to be used on flower beds. It aids her with weed control. The earth tiller effectively conditions the garden soil with its 4 adjustable alloy-steel tines.
The machine is easy to set up, start, and operate. It is a compact tool with flip-down rear wheels, and I think it is comfortable to use and transport due to its soft-grip handle. The best thing is that this device does not need oil, gas, and regular maintenance, so you can save money buying it.

ADVANTAGES
Does not require oil, gas, and regular maintenance;
Effective for flower beds;
Comfortable operation.
DRAWBACKS
Sometimes it might be challenging to control.
Garden Tiller Buyer's Guide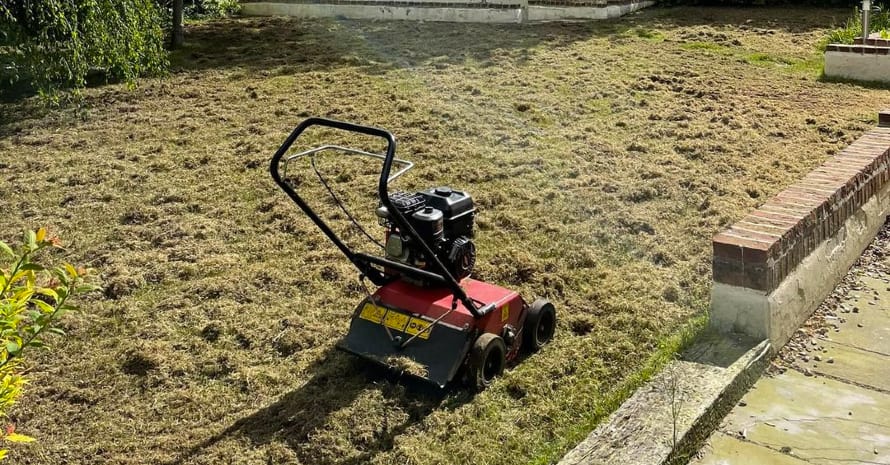 After my detailed rototiller reviews, there are a bunch of factors to consider. Let's start with the basics and smoothly switch to the tips to end up with the right tiller for you.
What is a tiller?
A tiller is a practical device that helps you break up the soil and aerate it. It loosens and mixes the ground for further planting. Nowadays, it is considered the easiest and most dependable method to prepare the perfect conditions for your plants to flourish.
Numerous offers can help home gardeners loosen and uncompact soil. Let's consider the basic types of garden tillers.
Electric vs gas
The type of power source varies based on the machine size of the manufacturer. The first thing that usually pops up when browsing through the numerous tiller reviews is whether a gasoline-powered tiller or an electric one is better.
Electric devices are powered either from a standard wall outlet or by a battery. Such tillers are usually front-tined and driven by the tillers' electric engine;
Their gasoline-powered counterparts boast a traditional 2- or 4-cycle gas motor that drives forward or rear tines.
To choose between the two, determine the purpose you use the machine for. If you need to till the ground in an often-used garden, you can pick an electric option. If your garden is new, backed by hard, pressed clay soil, you can opt for a gasoline-powered device.
Cultivators vs tillers
These terms might sound confusing even to a professional gardener. Though you might think these tools can be used interchangeably, their purposes differ:
A garden tiller serves to split hard and dense soil into loose, smashed dirt that you can further use for planting purposes. If the ground in your lawn or garden is firm, you need to break it first to make it suitable for plants to survive and flourish there;
A cultivator is used to blend loose soil and compost/fertilizer to make it ready for planting. Though it can't break up the tough ground, it makes loose soil even finer.
Front-tine vs rear-tine tillers
When shopping for a mechanical tiller, your main alternatives are rear-tine and front-tine tillers. The first models are more powerful, while the front-tine tools provide you with ease of use. More on their differences below.
Front-tine tiller
This machine suits any small or medium-sized garden or lawn with firm but not completely solid soil. The wheels are located behind the 'tines,' making it easy to operate in tiny areas. You can effortlessly push, turn, or reverse a front-tine tiller, and it will break firm ground and loosen the soil. These machines are usually more compact than rear-tine models, which simplifies their storage and transportation.
Rear-tine tiller
You need a rear-tine tiller if you have rocky or very hard soil on the extensive territory. It is more powerful compared to its front-line counterpart, which enables it to cope with densely pressed soil and older lawns. Professionals use these machines to process tough ground in large gardens or lawns.
How to choose the best garden tiller for you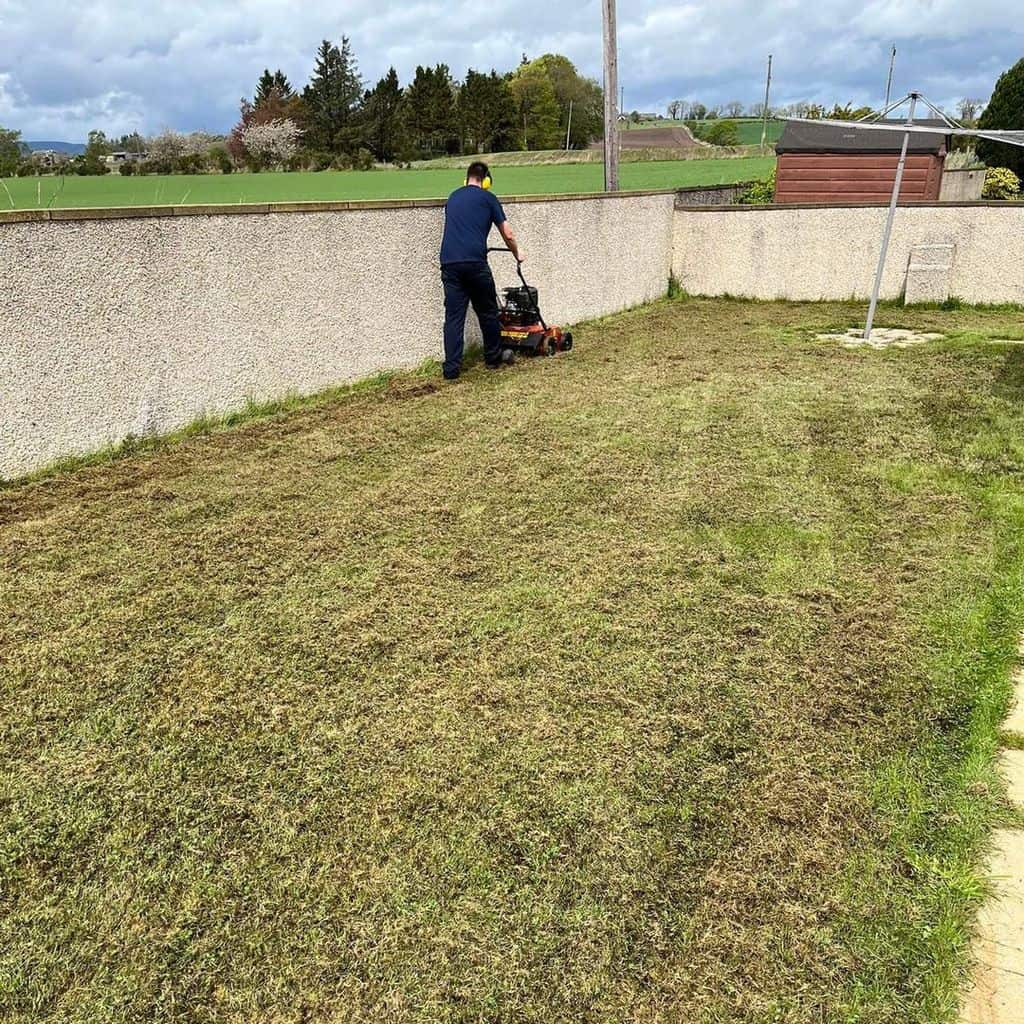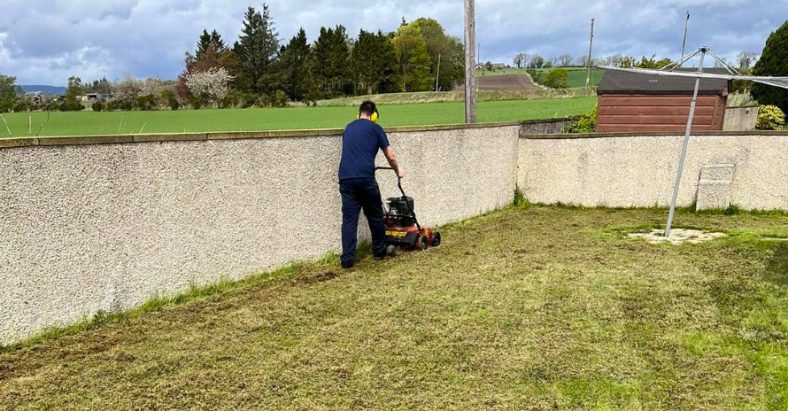 Now that you know about the main types of garden tillers, let's consider how to choose the best model for your gardening errands. Here are the steps to follow.
1. Define your budget
Since tillers cost from $100 to $3000, you should find a tool that won't leave you penniless but will still do the job. Don't sacrifice quality for economics. If you buy a cheaper tiller that doesn't manage to process your allotment, the device won't handle your gardening tasks.
2. Consider your garden size
If your allotment is small, it's wise to invest in a compact, electric tiller. A larger, gas-powered machine best suits a large garden as it will run all day long and cover a vast territory.
3. Examine the type of your soil
The type and condition of the soil define the potency of the machine. Fine, loamy, rich in organics, and weed-free soil requires a less powerful tool. The tiller you need will be cheaper and easy to maneuver. If your soil is dense, pressed, clay-based, and rocky, you need a more potent tiller.
4. New ground vs. re-tilling
Breaking new ground is a laborious task which can be handled only by a tough tiller. In case you are re-tilling your territory, a compact, front-tine, or electric tiller will fulfill your requirements.
5. Decide on the versatility
Don't sacrifice efficiency for multi-purposeness. Stick to the same selection standards that comply with stand-alone tillers. Since many devices come with multiple attachments and accessories, don't let them mislead you.
6. Choose the manufacturer
If you purchased any gardening equipment that appeared long-lasting and effective, you can buy a tiller from the same producer. Another option is to visit a local-based company that offers good-quality tillers and look through its catalogs. You can also rely on my reviews and choose the brand that seems the most trustworthy to you.
7. Ask for the warranty
A warranty can help you preserve your peace of mind and protect your purchase from any unforeseen circumstances. They might arise from very large rocks scattered in your area, buried twine, etc. Opt for a respectable company backed by at least a one-year guarantee.
FAQ on Garden Tillers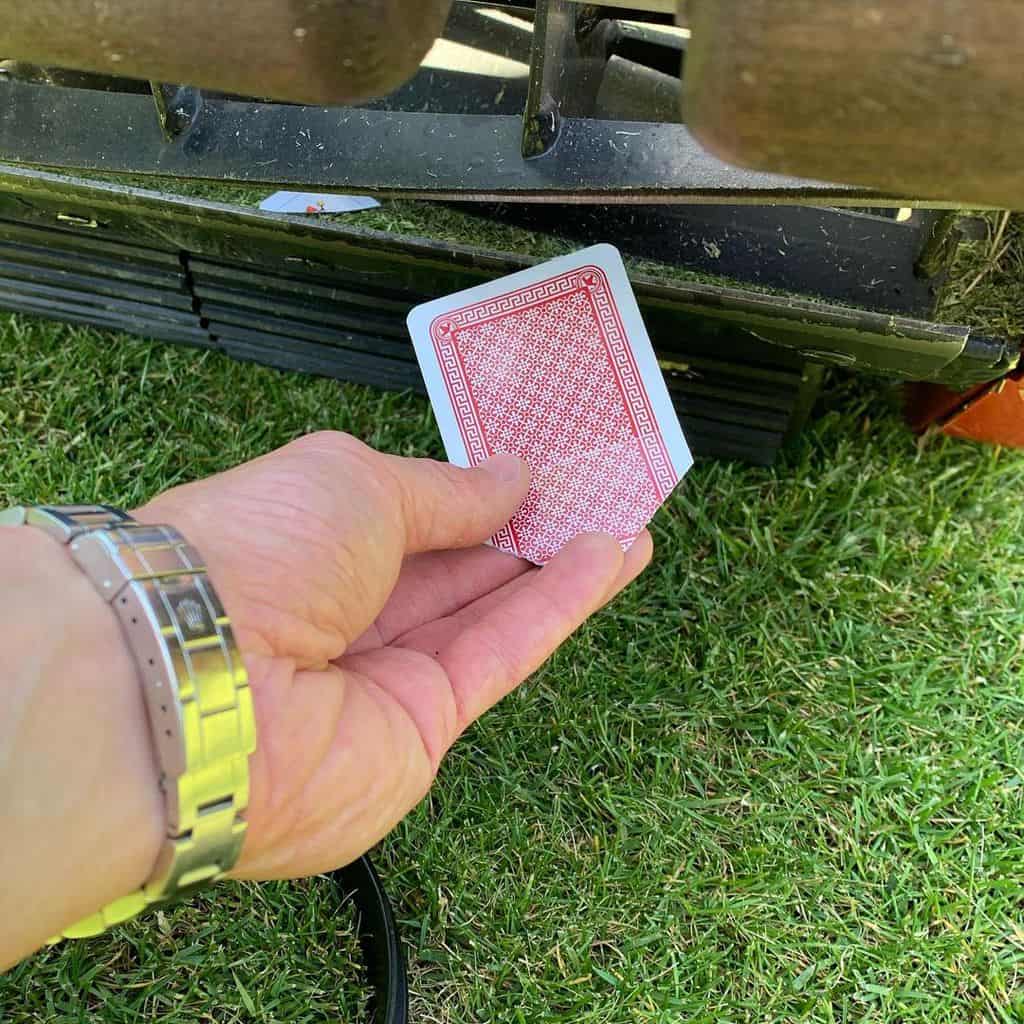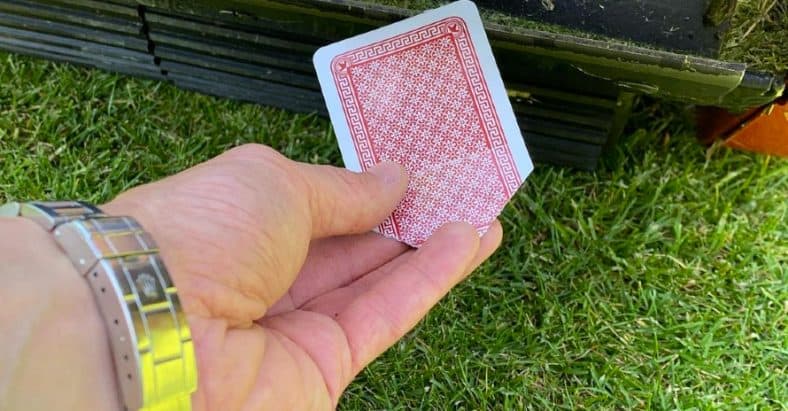 To end up with a worthy investment, you have to be fully aware of the peculiarities of garden tillers. My answers can spread the light on your remaining doubts.
Which kind of tiller is the easiest to use?
After having tried several models of each type, I can say that mid-tine tillers are the easiest to maneuver. Since their engines are located over tines, the weight is evenly distributed.
What is the difference between a tiller and a rototiller?
Rototillers come with a gas-powered or electric engine that mechanically moves the blades/tines, processing soil much faster than when doing it manually. The term rototiller is the same as an average current tiller on the market.
Do I need to plow before tilling?
There is no need to mix these procedures. Plowing is a more forceful type of tilling used to refresh the soil and crush the trash, weed roots, and small plants. Tilling prepares the soil so that your plants can germinate and grow efficiently in an even ground.
Can a tiller remove grass?
Yes, a light tilling procedure once a week or two can even help you keep weeds away from your gardens. However, not all tillers can cope with this multipurpose task.
Ready to Till!
A garden tiller copes with a range of activities: improving the ground consistency, breaking up new soil, and assisting with plant cultivation. I hope my reviews will help you choose the right tiller for your outdoor jobs. My favorite model is from Sun Joe.
If you still have any questions left, leave them in the comments below. Which kind of a tiller are you looking for? Has any model on the list attracted your attention? Which features define your go-to tiller? Your thoughts are of great importance to me, so please share them in the comments box.