As an Amazon Associate we earn from commission of qualifying purchases.
Winter fertilizing is a special type of lawn care. In cooler seasons, the growth of blades and leaves is suppressed; instead, plants develop their root structures and prepare for spring sprouting. While wintterizers are necessary for your grass to grow, not all products are equally usable.
Pros
Compatible with various soils
Comes with detailed manuals
Top Pick
Pros
Compatible with various soils
Premium Pick
Pros
Comes with detailed manuals
Affiliate links and images placed from the Amazon Product Advertising API on 2023-12-08
Choosing the best winter fertilizer depends on various factors, from location to the type of grass. But there are still leaders we'd recommend, like the one by Jonathan Green optimized for feeding lawn grass when it's cold. With these fertilizers, your lawn will bring you even more joy, covered with thick beautiful grass for as long as possible.
5 Best Winter Fertilizers Reviewed
What makes the best winter lawn fertilizer? Because of specific winter activity of plants, lawn care should focus on helping plants grow better roots and store carbohydrates there to use as spring begins. So, there are various specialized products, and here are the best of them.
1. Jonathan Green Winter Survival Fall Lawn Food: Top Pick
Affiliate links and images placed from the Amazon Product Advertising API on 2023-12-08
This one by Jonathan Green is optimized perfectly to keep your grass well-fed in winter. Named Winter Survival, it does what it says on the tin — keeps your lawn grass well-fed in the cool season.
Its formula is the classic 10-0-20, which means winter optimization, and this fertilizer is high in potassium.
As for nitrogen, this formula uses slow-release components that, once in the ground, keep feeding plants for long. So, your plants are prepared to go all green when the spring comes.
You may use it twice in the fall, first early and then later if you want it to act safer or have been misguided by weather forecasts. This approach is also recommended for colder regions. The 45 lbs. bag is sufficient for covering up to 15,000 square feet with a fertilizer spreader.

ADVANTAGES
The right formula for winter
Slow-release nitrogen
Ready for spreaders
Compatible with various soils
Reasonable price
DRAWBACKS
The pack is too large for smaller lawns
2. Green Thumb Winterizer: Runner Up
Affiliate links and images placed from the Amazon Product Advertising API on 2023-12-08
This one is manufactured by KNOX Fertilizer Company (Indiana); if you put a Green Thumb pack next to its other product, Dr. Earth, you can't help recollecting a song by Cypress Hill. Well, it's quoted online much more frequently than the information on the product itself, which can't be found on the official Knox site. Maybe they make it just for retailers? So buying it is the best way to learn what it does.
This one is even higher on nitrogen, its formula being 32-0-10. The nitrogen is 50% controlled release, which, again, assumes that one application is enough to feed the roots for up to 16 weeks slowly – that is, all winter long if you apply it in late November. The rest of it is released immediately. There are also iron additives that make the grass on your side greener (literally).
It comes as a powder of which the pack contains 12 lbs., which is enough for 12,000 sq. ft. The experience shows it can be used as a slow fertilizer all year round due to its prolonged nitrogen release.

ADVANTAGES
Slow-release nitrogen
High nitrogen contents
Affordable
Easy to apply
Can be used in summer too
DRAWBACKS
Obscure origins
Short of manual
3. Scotts Turf Builder Winterguard: Best Winter Fertilizer for Bermuda Grass
Affiliate links and images placed from the Amazon Product Advertising API on 2023-12-08
Named Winterguard (oh, what a name of ice and fire!), this one is the best option for those not sure yet how to use this type. Not only does it explain in detail how to apply it, but it also breaks down the winter fertilizer numbers, offers safety instructions, and provides more tips on lawn care.
It's designed to be versatile, so instead of searching for winter fertilizer for St. Augustine grass or other types of grass, you can just apply this one to whatever grows on your lawn. This one follows the 32-0-10 formula (as well as that by Green Thumb), but the manufacturer is much more famous.
The pack contains 43 lbs. of the product, which is enough to apply on large lawns (up to 15,000 sq. ft.) or store for years if your area is smaller. There are smaller packs, but bigger (just under $50) are a better purchase.

ADVANTAGES
For various types of grass
Rich in nitrogen
Safe
Comes with detailed manuals
Great for beginners
DRAWBACKS
The pack is rather big
In some cases, it fosters weeds
4. Ferti-Lome Winterizer for Established Lawns: Fertilizer for Winter With More Nitrogen!
Affiliate links and images placed from the Amazon Product Advertising API on 2023-12-08
The formula of this fertilizer (25-0-6) shows it's even richer in nitrogen than others. The manufacturer says it's also good for trees and flowers (it's logical; on the other hand, why aren't others then?) The formula is obviously designed for fall and summer use, and the manual instructs how to apply it once or twice during the fall.
It also comes with a detailed manual on the label, casting away any doubt. Not only does it help you calculate quantity per area, but also how much is necessary for a tree (according to the diameter of its trunk) and flowerbeds.
If your soil is not rich in nitrogen, this is probably the best grass fertilizer for winter you can find. Still, you better analyze it first or at least read about it. You may add less of it and supplement it with extra potassium.

ADVANTAGES
Rich in nitrogen
Good for trees and flowers
Comes with a detailed manual
Great package for smaller lawns
DRAWBACKS
Not for all types of soil
5. Safer Brand 9335SR Lawn Restore Fertilizer: Undercover Winterizer
Affiliate links and images placed from the Amazon Product Advertising API on 2023-12-08
Though this one is not advertised as a winter fertilizer, its formula (9-0-2) implies it can be used as such — for fertilizing in warmer seasons. That's why its low burning quality is also advertised on the pack. Given its primary aim, one can assume that strengthening root systems is what the grass needs in winter. A 20 lbs. pack is enough to apply on 5,00 sq. ft. of lawn area.
Overall it's a decent product. Some users complain about Safer Brand having changed the formula in recent years. Some say the old version was more efficient; others notice dust and odor coming from the new packs. Well, changes rarely come easy.

ADVANTAGES
Rather versatile
High nitrogen
Non-burning to apply while the grass grows
Can be used as a nitrogen additive
Ingredients from natural sources
DRAWBACKS
Low potassium
Some users prefer the old formula
Winter Lawn Fertilizer Buyer's Guide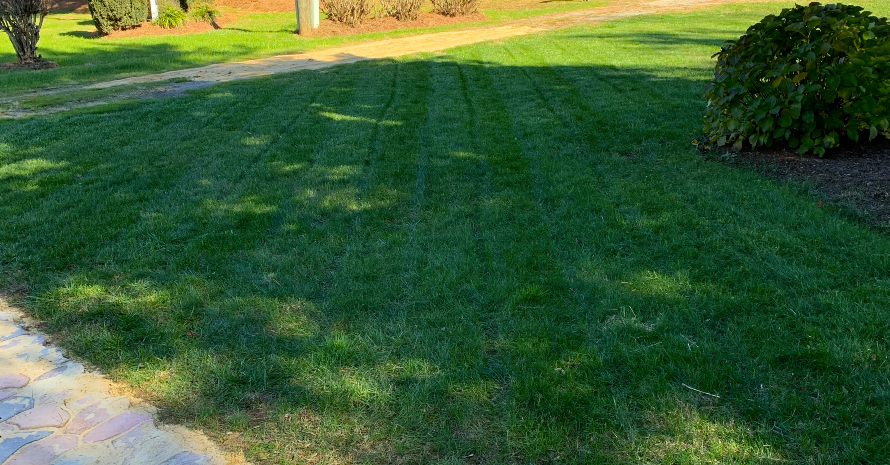 Now that you know which winter fertilizers we consider the best, let's drop a few paragraphs to say why your lawn would need them and how you should apply them to get the best results.
Types of winter fertilizers
There are several types of winter fertilizers used now. The most common of them are the following:
Slow-release winterizers. They keep feeding the roots all winter long, slowly releasing nutrients while plants keep consuming them.
High-potassium ones. Among our winners, the one by Jonathan Green has the most potassium (by the way, it's also a slow-release one when it comes to nitrogen).
Organic fertilizers. If you don't trust powders, your household will generate many natural fertilizing substances. They would require raking into the ground, though, rather than just spraying them over.
This classification is not definitive. Some winterizers may fall under 2 categories simultaneously. To define which one you need, consider the type of soil and grass you're growing on it.
Winterizer сompared to all-season fertilizer
The winter fertilizer supports the growth of the underground parts of the plants, namely their root systems and so-called rhizomes, where plants store nutrients. They are used by plants to grow as soon as it gets warmer. That's why winterizers foster this sort of growth. In chemical terms, winter fertilizers should be lighter on phosphor and harder on nitrogen and potassium.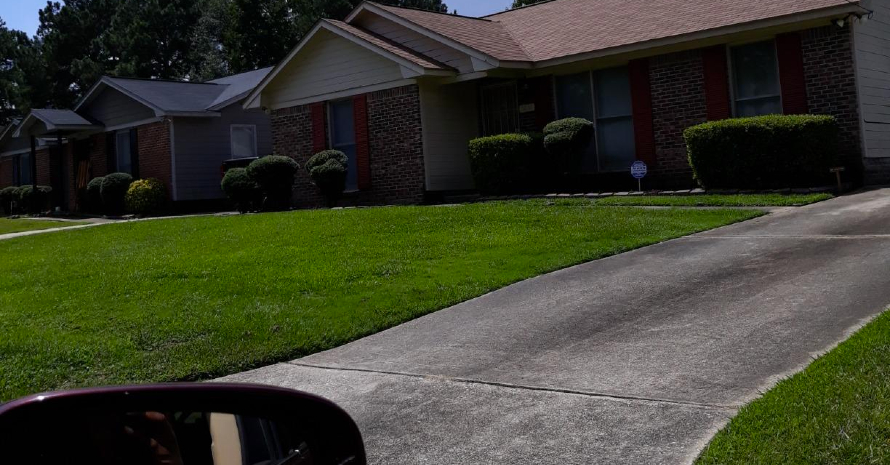 Some manufacturers recommend their phosphor-free fertilizers as all-year solutions for lawns. They highlight that this fertilizer does not foster flower growth (which is not what you'd like to see on your all-green lawn). At the same time, others say their products are good for flowers too, but only when the timing is correct, so they should be used with flowers the same way as with lawns.
Technique for winter fertilizing
Usually, the best time to put down winter fertilizer is at the brink of winter, when the grass isn't growing anymore, blades are dying off, and the lawn prepares to go dormant. If you add the right formula at that moment, roots will be well supported and ready to launch new sprouts in the spring.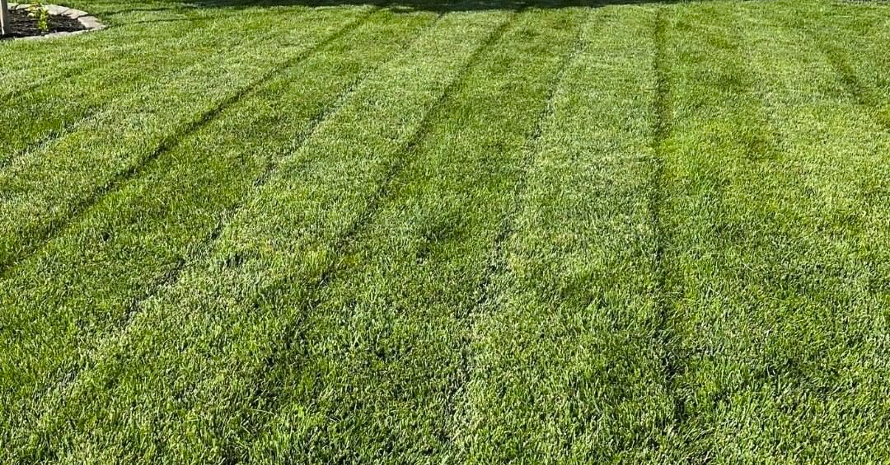 Choose the day after the rain, when the soil is humid. The best way to apply it is with a fertilizer spreader. The lawn requires no special preparations; of course, it should not be covered with snow.
What do the numbers on fertilizer mean?
There are 3 main ingredients of fertilizer, namely:
Nitrogen;
Phosphate;
Potassium.
The order matters: it allows a shortened formula (just the ratio of these 3 components) to be read at once. In the summertime, all of them are important. In the winter, leaves and grass blades are not developing.
Thus, the ratio of phosphates should be reduced (or even cut down to zero), while the other two should be present in the most proper proportion. As you see, the formula of our top pick by Jonathan Green is 10-0-20 (also known as 0.5-0-1). Those on other winterizers are similar.
Summer fertilizers, unlike this, keep the numbers more even, adding phosphates as well, but in the winter, you better reduce them. As for nitrogen in winterizers, it should be slow-release, so it feeds the roots all winter long.
FAQ on Winter Fertilizer FAQ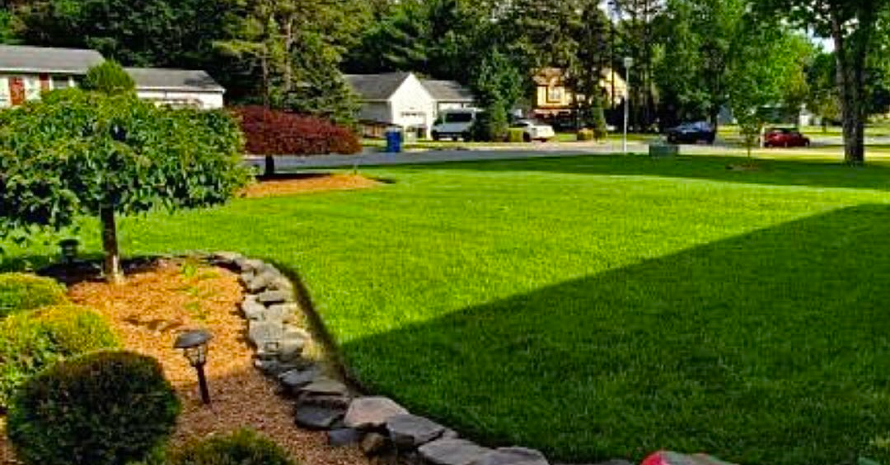 Even if you have already embraced the idea of winterizers, questions are still arising. Here are some of them.
When to apply winter fertilizer?
It's usually recommended to use it for the first time as the fall starts and then again as it ends. For applying once, choose the date later in the autumn, better in November.
How to apply winter fertilizer?
Like any other fertilizer, it's best applied with a specialized spreader the day after the rain. The soil must be moist for the powder to be absorbed properly, so the nutrients it contains make it to the roots easily.
Should cool season grass type be treated the same in winter?
It depends on how severe the winter is in your area. Still, cool season grass types keep their blades and leaves outside for longer. So if you choose the optimal winter fertilizer for tall fescue, you can take a regular winterizer and add some phosphates there.
What do I do with the ground after applying the winterizer?
Just leave it alone. The ground will absorb it if it's humid. But don't do it before the rain or after the snowfall: the nutrients will be washed away.
Winter Feeding: Plants Want It Too
So, what is the best fertilizer for winter? Though we vote for the one by Jonathan Green, other options are also decent. But the best winterizer is the one applied correctly. However, you can feel seduced to add it in the summertime; using your regular summer fertilizer to foster leaves and stems growth better than any phosphate-free one is better.
Have you ever tried winter fertilizers? Did they work as supposed? If not, would you try? Share your impressions in the comments if you please!