As an Amazon Associate we earn from commission of qualifying purchases.
Strawberry is a rather low-maintenance plant that can adapt to any conditions. However, if you grow it for more than just beautiful leaves, applying plant food is a must in your everyday routine. When using the best fertilizer for strawberries, even young small bushes give their first fruits a year after planting.
Pros
Contains beneficial microorganisms
Top Pick
Pros
Contains beneficial microorganisms
Affiliate links and images placed from the Amazon Product Advertising API on 2023-12-07
To help you grow a superior crop, I've tested several quality products and compiled my top 6 great plant foods. If you need help with choosing the correct item, see my quick buyer's guide.
6 Best Fertilizers for Strawberries Reviewed
The timely application of organic fertilizers and minerals speeds up the fruiting process by an average of two times. It is vital to choose comprehensive NPK care that will affect all parts of your plants. You will find just such on my list.
1. Top Pick: Organic Plant Magic All-Purpose Fertilizer
Affiliate links and images placed from the Amazon Product Advertising API on 2023-12-07
This fertilizer is multifunctional and intended for use on any plant. After applying it, you get more green foliage, thicker roots, and juicy fruits. It improves the absorption of nitrogen and phosphorus by plants, which has a beneficial effect on the overall growth of strawberries.
The product is nitrogen-rich, which means that the nitrogen content is higher than phosphorus and potassium. This element is an indispensable thing for plants, and it is quickly washed out of the soil. That is why gardeners should feed strawberries using these fertilizers.
Also, this item is enriched with calcium, which increases the yield, making it the best organic fertilizer for strawberries.
You can apply it in two ways. Mix the soil with the granules in the recommended proportion and put the plants in it. Alternatively, you can dissolve them in water and water the already grown strawberries. One package (0.5 pounds) is enough to get 32 gallons of fertilizer.
ADVANTAGES
Multifunctional;
Can be used in two ways;
Accelerates fruiting;
Contains beneficial microorganisms.
2. Inexpensive Strawberry Plant Food: Espoma HT18 Holly Tone
Affiliate links and images placed from the Amazon Product Advertising API on 2023-12-07
It is another organic fertilizer that has a more affordable price than my previous product. It is sold in a fairly large package (18 pounds), so I recommend it to those who have many bushes on the site.
Strawberries are a type of plant that needs acid. It is for them that this item was manufactured. It really has a visible effect on strawberry bushes and the subsequent harvest. It can be used for other evergreens as well. You may not be afraid to overdose and burn the roots as this fertilizer has a slow decay period. So the beneficial substances will be released gradually.
I recommend starting fertilizing strawberry bushes in the spring when the ground is warm enough and continuing tillage in the summer and fall. Unfortunately, it is not suitable for winter feeding since the beneficial microbes in its composition are ineffective in the frozen ground. You need to choose a different fertilizer for the cold season.
ADVANTAGES
Designed especially for strawberries;
Slow-release effect;
Large packaging;
Inexpensive.
3. Premium Fertilizer for Strawberry Plants: EarthPods Plant Food
Affiliate links and images placed from the Amazon Product Advertising API on 2023-12-07
If you are looking for the most convenient fertilizer to use and are ready to pay extra for it, I can recommend EarthPods Plant Food for you. It is made in capsule form that decomposes quickly in moist soil and releases food pellets. I like that the capsules are small, which means they are suitable not only for processing outdoor strawberries but also for houseplants in pots.
The package contains 100 capsules, which might last for a long time, depending on the age and size of your bushes. So, for example, for small ones, 1-2 servings are enough, while large ones require up to 8 capsules. You need to stick each of them around the strawberries or can simply sprinkle the contents on the ground.
Perhaps the only drawback of this method is that the capsules should be stored away from moisture. And given that they are sold in a cardboard tube, it might be tricky.
ADVANTAGES
Convenient shape;
Easy to use;
Boosts flowering;
No need to measure it with cups.
DRAWBACKS
You should carefully protect it from moisture.
4. Narrowly Target Strawberry Fertilizer Mix: EcoScraps Berry Plant Food
Affiliate links and images placed from the Amazon Product Advertising API on 2023-12-07
I don't often come across fertilizers explicitly designed for berries. I mostly use fruit plant mixes, which are more versatile. But I liked that this one was made exclusively for growing strawberries, raspberries, blueberries, and more.
The fertilizer composition is dominated by phosphorus, which positively affects the formation of the root system and accelerates the flowering and ripening of berries. This product is intended for dry application in soil and does not dissolve in water.
Unlike many other products, no feces were used to create it. Instead, the manufacturer decided to opt for sustainable consumption and include recycled food leftovers. It is a big plus for those looking for eco-friendly products.
Despite it, the fertilizer still has a characteristic smell, like any organic matter. It is unpleasant to humans but attractive to dogs. So keep the packaging away from your pets.
ADVANTAGES
Suitable for indoor and outdoor use;
Designed exclusively for berries;
Eco-friendly;
Reasonable price.
DRAWBACKS
The smell is attractive to dogs.
5. Granulated Strawberry Plant Food: Jobe's Organics Fertilizer
Affiliate links and images placed from the Amazon Product Advertising API on 2023-12-07
Jobe's Organics Fertilizer is a complex product that not only has a positive effect on plants but also improves the condition of the soil, enriching it with valuable microelements. It does not have a narrowly targeted effect and is intended for use with any fruiting plants, including strawberries.
I find it ideal to use on young shoots that you transplant from a pot into the ground in your garden. Mix the amount indicated on the package with the soil and place the mixture in the holes for strawberry bushes.
Although it is the recommended method, you can also dissolve the fertilizer in water to pour over the already planted plants. You will notice the first results within a week or two after the first application.
All products of this brand have a unique composition with the addition of the so-called Biozome. It is a unique mixture of beneficial bacteria and microbes that promotes the better degradation and absorption of biomaterials.
ADVANTAGES
Gives fast results;
Ideal for young shoots;
Unique composition;
Improves soil condition.
DRAWBACKS
Keeps stinking for quite a long time.
6. Strawberry Liquid Fertilizer: AgroThrive All-Purpose Fertilizer
Affiliate links and images placed from the Amazon Product Advertising API on 2023-12-07
It is the only liquid feed on my list and really deserves your attention. I like concentrated products primarily because they allow you to treat large areas. So, this product (1 gallon) is enough for 64 gallons of nutritional formula. Unlike most other items, this one is not only OMRI listed, but also WSDA and CDFA certified, which means it is entirely safe for organic farming, pets, and children.
It contains both fast-dissolving elements and slow-release ones. As it quickly penetrates the soil and roots of plants, you will notice the first results of application within two weeks. Its slow-release components ensure good soil quality for a long time.
This fertilizer also has a healing effect, protecting plants from diseases and harmful insects. I also like that it is versatile in terms of scope. You can use it for outdoor plants, potted flowers and even apply it for hydroponic cultivation.
ADVANTAGES
Provides a long-term effect;
Large volume;
Completely safe;
Protects against diseases and pests.
DRAWBACKS
You need to measure the correct dose.
Fertilizer for Strawberries Buyer's Guide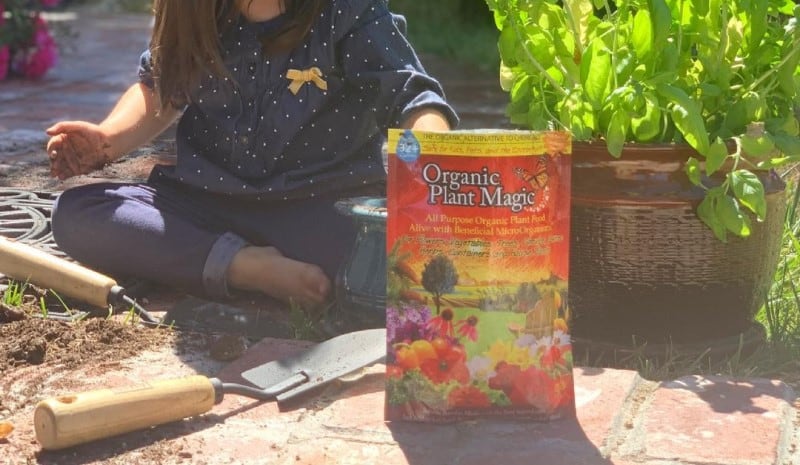 Although strawberries are not particularly whimsical to the soil, they are pretty demanding in terms of nutrition. Read below to know about the best ways to fertilize these plants and which treatment to use.
Which fertilizer to use for strawberries
The essential ingredients for a good harvest are nitrogen, potassium, and phosphorus. The latter has a beneficial effect on the roots and ovary of berries. Plants need potassium for sugar formation, protein synthesis, and other physiological functions. Nitrogen is necessary for growing greenery, so the main thing here is not to overuse it.
3-in-1 products are great because they contain NPK in different proportions, as well as other key elements such as calcium, magnesium, and sulfur. Knowing all this, you can make such fertilizers yourself.
Types of fertilizers for strawberries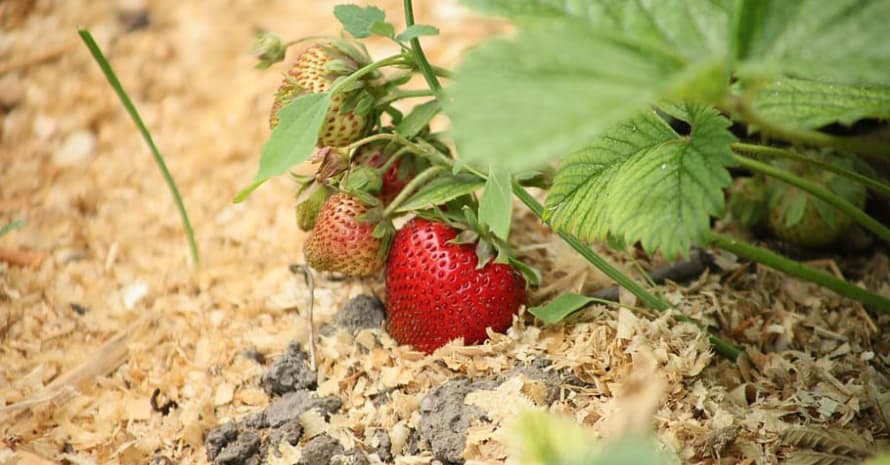 Berry food comes in two main forms: liquid and granular. There is no fundamental difference in their efficiency, so it's up to you to choose what kind of fertilizer for strawberries to buy. In my opinion, liquid products are a bit difficult to measure correctly. As a rule, one pack of liquid concentrate is enough for a large processing area. Granular fertilizers are sometimes sold as spikes or capsules, which make the feeding process much easier.
When to fertilize strawberries
The exact recommendations for when to fertilize strawberries directly depend on the variety of your strawberries. But usually, throughout the whole growing season, they need an additional portion of food. Watering strawberries with fertilizer involves several stages: in the spring (when the snow melts), in the summer (after flowering and when fruiting ends), and in the fall to prepare the plants for wintering.
Take Care of Strawberries with Complex Fertilizers
So, what is the best fertilizer for strawberries? Of all the products I've tested, I consider Organic Plant Magic All-Purpose Fertilizer excellent for growing strawberries, primarily for its complex effect on plants.
Please share your opinion on strawberry fertilizers. Which brand do you prefer?