As an Amazon Associate we earn from commission of qualifying purchases.
For many people living in snow-covered regions, snow-harvesting becomes an integral part of life in the morning. Manual cleaning can take a lot of time and effort. Moreover, snow will not keep you waiting and will fight against your hard work. In this case, many of you are thinking of a more efficient way of collecting snow, like using a snow blower.
If you keep asking yourself 'What size snow blower do I need?', and 'What snow blower should I buy?', this useful guide will help you comprehend it. Buying a snow blower is not an easy task because you have to deal with a wide number of its different functions and sizes. Let's figure out how to choose a proper machine for you.
How to Choose a Snow Blower?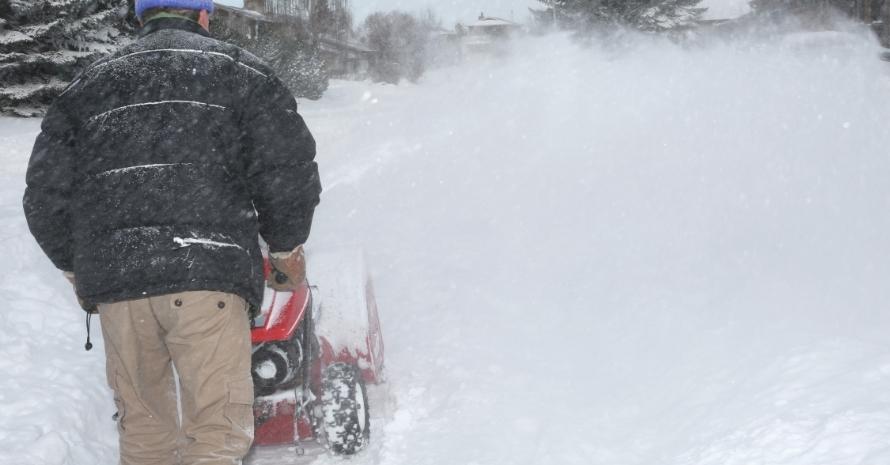 Here, in the main section, we will learn about different types of snow blowers, which size they can be, and which built-in features you should consider when choosing them. We'll also help you figure out why you need this machine and why it's better than other snow harvesting methods.
Do I need a snow blower?
A snow blower can save you a lot of time and effort and become a great investment for a more carefree life. For small and narrow areas, such a machine might be too large for the job, but if you own a wide-open space, then this tool has no equal. Let's take a look at the most common criteria to decide on having a snow blower:
Does it snow enough where you live to buy a snow blower?
To start, you have to decide where you want to use your snow blower and pay attention to the region you live in. If you have a large amount of precipitation in your region every year, and your area is too large to cope with a shovel, a snow blower will be an excellent solution.
Can you provide service and storage for the machine?
Just leaving a snow blower out in the open isn't the best idea. You'll need a dry and moisture-proof place, like a garage or a basement. You will also have to monitor its condition and provide maintenance if necessary.
Which other features does a snow blower have to offer?
These machines usually have loaded functionality that might first be difficult to get into. But in practice, everything is not so difficult, but rather fascinating, because different models offer many useful functions. You can check some buying guides to learn more additional features. Among these functions are heated grips, a steering wheel amplifier that turns the car without much effort, and much more.
What size snow blower do I need?
It is important to pay attention to the amount of snow that falls in your area. If it usually does not exceed 12 inches, then most snow blowers, including a single-stage option, will do the job for you. But if you have to deal with snow over 20 inches to snow blow your driveway, you should look at a two-stage machine.
If the snowfall creates less than 3 inches of snow, then such a device is superfluous because the shovel will cope with the task faster. Of course, besides the amount of snow, other substantial criteria influence the choice of snow blower dimensions. For example, the type of snow that can be wet, hard, fluffy, and so on. Depending on this, there are different types of snow blowers that you will find in the following section.
How to pick a right-size snow blower
Don't jump on the first snow blower you find that offers you a solution to all your problems. You should carefully consider your circumstances, which will define the right choice of the blower. For example, the type of snow you have to clean with a machine and the precipitation range. In the question of 'How big of a snow blower do I need?', you should start from these very criteria.
It is also important to understand which kind of surface you need a snow blower for. For example, asphalt, graphite, and other surfaces influence the choice of machine. Not all snow blowers can handle gravel terrain and other bumps. Also, don't forget to check the safety rules for working with a snow blower.
Types of snow blowers
To choose the right snow blower size for your location, you first need to understand which power sources and stages for snow blowers are on the market. The main difference in size depends on the type of blower and the power supply.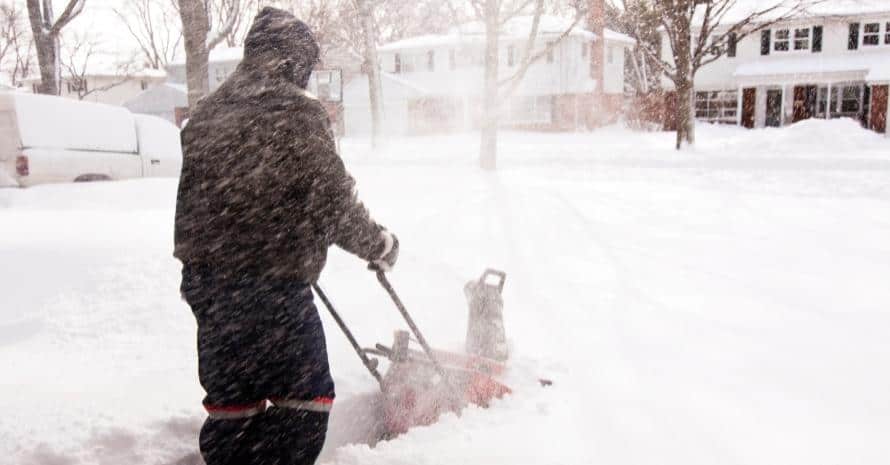 What do the stages of snow blower mean? These stages relate to how a device pulls snow and throws it through a discharge chute. Power source, in turn, is responsible for machine performance and how long it will work. The power source has 3 types:
Battery-powered blowers are the smallest and lightest machines. They're not as popular as electric ones, but their number on the market continues to grow. They are suitable for small amounts of snow and are produced as single-stage blowers type only.
An electric blower is the most common type among snow blowers. They are more powerful and can handle moderate amounts of snow. A more stable and higher energy source allows you to work longer and not worry about running out of battery.
A gas blower is the largest and most powerful type of snow blower among the rest. As the name suggests, it works on gas, so its size varies depending on the size of the tank. It can remove the biggest show layers and even ice from the challenging surfaces.
Now that we have reached the stages of a snow blower, let's find out how they differ from each other. Single-stage snow blowers are equipped with one auger to feed and throw out snow. Two-stage snow blowers have an impeller to throw snow more efficiently out of the chute. The last one is a three-stage model, which has 2 augers and an accelerator that significantly increases the tool's productivity.
Here is a list of all available snow blowers types on the market:
a single-stage gas;
a single-stage electric;
a dual-stage gas;
a triple-stage gas;
a battery-powered.
So, now we know that the more parts a snow blower has, the larger it is. It is also important to pay attention to the power source, which is responsible for the performance of the machine.
Extra features to consider when you choose a snow blower
Another crucial point is the presence of additional functions. Here is a list of the most popular features found in a modern snow blower:
Multiple speeds. This is definitely one of the most useful features that allow you to adjust the pace of your work.
Single-handed operation. This feature allows you to adjust the chute with your free hand.
Electric start. With this feature, you can start a snow blower faster and easier and extend the life of the cord.
Headlight. If you work at dusk or night, then this function is a must-have.
Heated hand grips. This function highly increases comfort when working, even when you are wearing gloves.
FAQ on Snow Blower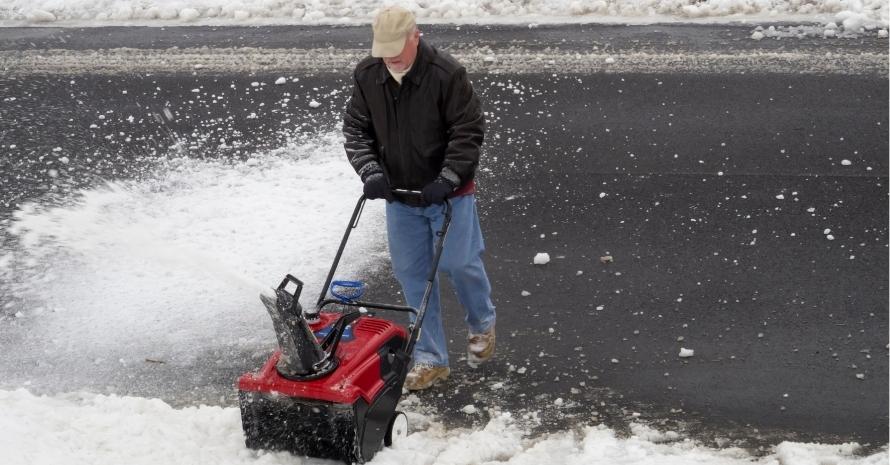 Still not sure which product is the best for you? Here you can see the most frequently asked questions on the Web.
How deep should snow be to use a snow blower?
To avoid wasting money on an unnecessary purchase, the snow in your area must fall at least 3 inches or more. It is also decisive to consider the type of snow and the surface on which you will work with your snow blower.
How much snow do you need to use a snow blower?
The larger the area that needs to be cleared of snow, the more effective and useful the snow blower will be in conditions of heavy snow cover. This machine can handle any amount and depth of snow. But if the snowfall in your area does not reach more than 2 inches, then such a machine will be useless.
What is the difference between a two-stage and three-stage snow blower?
Both blowers are very powerful and can be used to clean large snow-covered areas. Two-stage snow blowers have a special impeller that helps to eject snow from the gutter faster. Three-stage snow blowers, in turn, have all the same, but an accelerator is added for even faster snow removal.
Take Your Time and Choose the Best One
To find a snow blower of the perfect size, you need to pay attention to several main criteria. If you need a compact snow blower for small amounts of snow, then a single-stage snow blower would be the best choice. The more snow you need to clear, the larger the machine and the number of stages it should have.
The type of snow, its quantity, and the presence of additional features in a snow blower are equally important when choosing the best variant. Therefore, it is worth focusing on the whole picture when buying this product.
We hope this article was useful, and now you know which snow blower would be the best choice for you. Do you have your own tips on picking a snow blower? You can share your findings or discuss the listed topics in the comments!