As an Amazon Associate we earn from commission of qualifying purchases.
It's winter again, and you must clean up all this snow… again. Let's see some positives of this situation. First, you are in the fresh air, second, you can build a prominent castle from all the snow that you gathered. Third, you make your garden, porch, and the road section well-groomed, and safely. 
So, how much is it to pay for all these great things?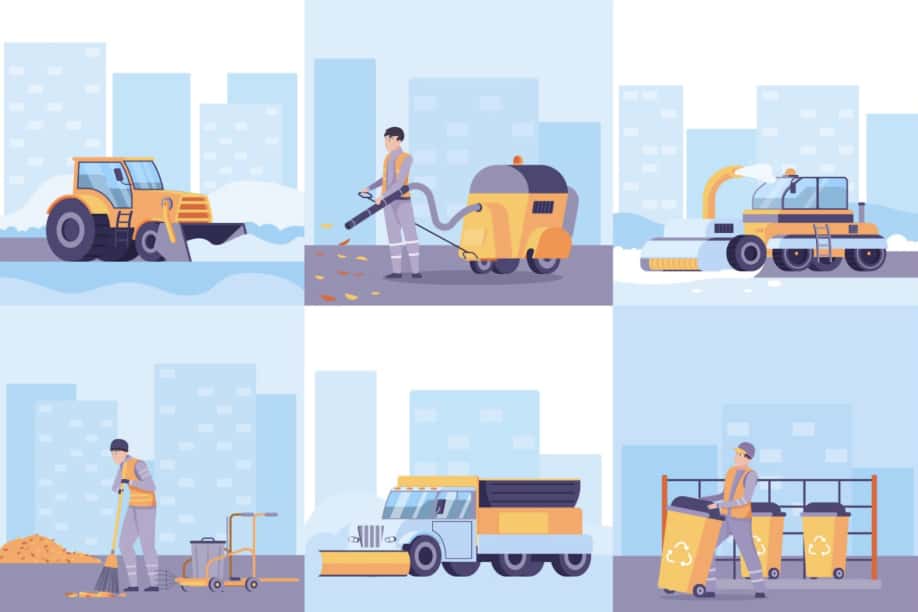 Types of snow removal and payment for labor
Often, snow is removed by a snow shovel, snow blower, or lawn tractor for snow removal. 
All these options have not just different costs but technical features.  A shovel is the cheapest way to make your environment comfortable. You can buy a good one for about $30. This is the hardest way to clean up as you need to work physically a lot. 
The alternative is a snowblower, it's much easier to work with but more expensive. There is a big divergence in price from $100 to $900 and higher, you can choose according to your financial capabilities. With this device, you can just go and do your task. It's easy to use, and the snow blower options are various, so you can choose exactly the one that suits your needs. 
The simplest, yet the most expensive way to remove all the snow is by using a lawn tractor. The price per one is about 1000$, still, it lets you get rid of the snow fast and easy with minimal physical activity – just sit down and enjoy the ride as the lawn tractor does its thing. Keep in mind that for storing a lawn tractor you will need lots of space. Also, safety first! Do not forget that using the lawn tractor you will need a pair of warm gloves, which adds around 20$ to the snow removal cost. Hiring a snow removal specialist is also an option. People who offer such service do know what to do with all that snow, so be sure – heaps of snow will no longer be your problem!
Hiring a professional snow removal company can cost between $30 and $50 for each plowing visit and $25 to $75 per hour for snow blowing or shoveling. 
Now you know how much to charge for snow removal. But, if you have devices and knowledge, you can propose your services to others. It may be your new paid hobby or small business. In that case, use a sample invoice for snow removal, this will greatly facilitate the payment process and you will have an order in your finances.