As an Amazon Associate we earn from commission of qualifying purchases.
Bermuda grass is one of the most popular types of grass for lawns and sports fields, but as you understand, this ground also attracts other plants, like dandelions, clovers, crabgrass, etc. How do you keep your Bermuda grass lawn free of these intruders? The common answer is: by using a preemergent that prevents their seeds from growing.
Pros
Prevents crabgrass seeds from growing
Powerful enough for strong infestations
Good support (including a mobile app)
Top Pick
Pros
Prevents crabgrass seeds from growing
Runner-Up
Pros
Powerful enough for strong infestations
Budget Price
Pros
Good support (including a mobile app)
Affiliate links and images placed from the Amazon Product Advertising API on 2023-09-22
So, what's the best pre-emergent for Bermuda grass? Several options are available that are meant to make your ground Bermuda-only. Are they all made equal, or are there significant reasons to prefer some over others? Let's take a look at how they work and make our choice.
5 Best Pre-Emergent for Bermuda Grass Reviewed
Scotts Turf Builder Triple Action – Top Pick
Andersons Barricade Pre-Emergent Weed Control – Runner-Up
Scotts Halts: Best Fall Pre Emergent for Bermuda Grass – Budget Price

No products found.
Selective action is the key to getting yourself a good-looking lawn. These preemergent substances will efficiently prevent unwanted grass from growing.
1. Scotts Turf Builder Triple Action: Top Pick
Affiliate links and images placed from the Amazon Product Advertising API on 2023-09-22
You need to apply a lot of preemergent for large areas, and it should be efficient. The Scotts pack is sufficient to cover about 10,000 square feet. Get the Scotts app to calculate the area to cover and get some good tips about lawn care.
Not only does it prevent Bermudagrass lawns from being polluted. As it efficiently kills dandelion, clover, dollarweed, and other weeds. It doesn't kill grown crabgrass: it has to be removed manually or applied before it sprouted.
It's great if you want to sow something else in that area because it combines 2 purposes: for some, it's a poison, but for other plants, it's a fertilizer. Still, though it has enough nitrogen, adding more potassium and phosphate is recommended. Given the price (under $140 for a 10,000-sq. ft. pack), it makes sense.

ADVANTAGES
The most convenient solution
Kills some grass when grown
Prevents crabgrass seeds from growing
Easy to apply
Works as a fertilizer for the right grass
Comes with an app for better use
Reasonable price
DRAWBACKS
Fertilizing features are limited
Doesn't work on some weeds
2. Andersons Barricade Pre-Emergent Weed Control: Runner-Up
Affiliate links and images placed from the Amazon Product Advertising API on 2023-09-22
The one by Anderson comes in smaller packs (the one we recommend is 18 lbs.), which is the first reason to pick it if your lawn is up to 5,800 square feet. Unlike the one by Scott's, this is a pure preemergent that only disables seeds of weeds, like grass and broadleaf weed sorts as well, including 30 of them in total.
It comes with a detailed manual describing how and when to apply it on your lawns and what to do right after (a spoiler: wait for the upcoming rain or just water it a bit). Unlike the 3-in-1 solutions, it requires you to eliminate all the weeds manually before applying, as it doesn't kill grown plants.
It's safe for Bermudagrass but lethal for others. The price of the pack (under $40) is reasonable, given how large an area it covers.

ADVANTAGES
Efficient for various weeds
Works in different climate zones
Powerful enough for strong infestations
Detailed manuals
Reasonable price
DRAWBACKS
Calculating the right dosage is harder
Not so efficient in the fall
3. Scotts Halts: Best Fall Pre Emergent for Bermuda Grass at the Budget Price
Affiliate links and images placed from the Amazon Product Advertising API on 2023-09-22
Another one by Scotts is much less versatile: it's positioned as a crabgrass and grassy weed preventer safe for Bermuda. You can try this if you trust specialized solutions more than all-in-one.
One of its advantages is that you can use it year-round to prevent various weeds. In the spring, it prevents crabgrass. In the fall, it's great against moss and winter weeds (like poa annua) as well, being probably the best fall pre emergent for Bermuda grass.
A pack sufficient for 5,000 sq. ft. is just under $18 and is worth trying. It won't kill grown weeds, nor does it contain any fertilizers.

ADVANTAGES
Easy to apply
Prevents crabgrass efficiently
Comes with a good manual
Good support (including a mobile app)
Very affordable
DRAWBACKS
Requires precise timing
May take effect after a year or more
4. Preen 2464161 Extended Control Weed Preventer: Best Preemergent For Smaller Lawns
Affiliate links and images placed from the Amazon Product Advertising API on 2023-09-22
What if your lawn is much smaller than those thousands of square feet? The preemergent by Preen is the way not to overpay. It is available in cans of under 5 lbs., covering only 805 sq. ft., which is the best liquid preemergent for Bermuda on a smaller lawn. However, there are bigger ones too. It's versatile, so it's safer to say that it makes an exception for Bermudagrass in its furious germ extermination.
It's enough to apply it once to prevent weeds for 6 months. Removing the existing weeds is still essential for success. It's better to mulch the area before applying it and water right after, so the substance works well under even temperature conditions and optimal humidity.

ADVANTAGES
Very efficient against weeds
Easy to apply
Versatile
Comes in different sizes
Reasonable price
DRAWBACKS
Too non-selective for gardens
Some preparation required
5. Dimension 2EW Dithiopyr: Officially Recognized Liquid Pre-emergent for Bermuda Grass
No products found.
Dimension 2EW looks dangerous in its cans that look flammable and even explosive. Unlike commercially appealing pictures, its label has a lot of text, saying "Keep out of Reach of Children," the most readable warning. A serious business detected! This preemergence herbicide prevents crabgrass, poa annua, goosegrass, and some other plants from sprouting, so it also should be applied before they grow.
Dimension 2EW requires reapplication after 3 or 4 months, even though other plants have already grown. In theory, a 0.5-gallon can is enough for over 80,000 square feet when diluted right. That makes the price (slightly under $190) reasonable if you need to cover a large area. By the way, Dimension is an officially recommended pre emergent for Bermuda grass in Texas and some other states.

ADVANTAGES
Very efficient
Prevents many weeds from growing
Good support
Concentrated
Officially recommended in some states
Affordable
DRAWBACKS
Needs more frequent reapplication
An overkill for smaller lawns
Bermuda Preemergent Buyer's Guide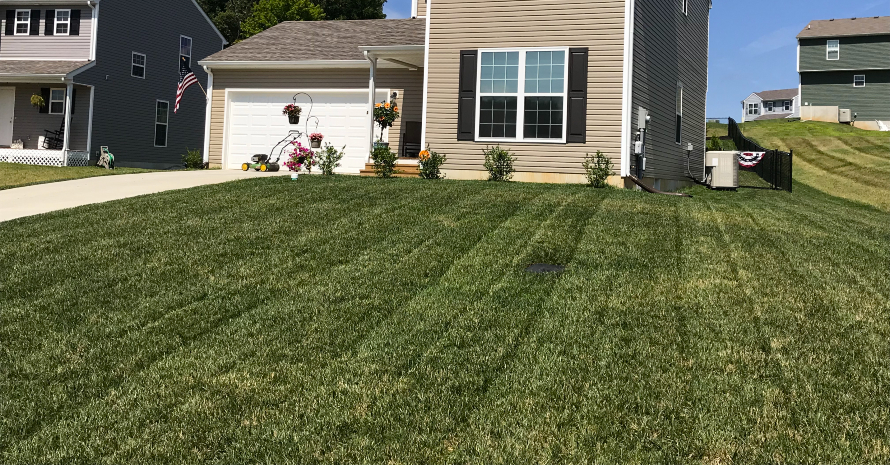 So, what should you look for in the product to make your lawn pure? Do you need to get rid of only spring weeds or winter ones too? How large an area will you process? These answers are crucial to choosing the right one.
We'd recommend the following algorithm:
Detect your weeds. Even if you are entirely new to it, use mobile apps to detect plants with the camera (like PictureThis for iOS or Android).
Choose the preemergent that works with these sorts of weeds. Pick a versatile one so it affects as many species as possible.
Read the manuals (they are mostly available online) and reviews before buying. Sometimes the instructions are printed on the pack; sometimes, there is a booklet.
Choose the right pack for the area you plan to apply it. You better not store it for longer than a year. That's why smaller packs often make more sense than bigger which seem more economical.
Wait for the right moment to apply the product. It depends on your lawn, the type of weeds, the grass you cultivate, and other factors (like weather conditions).
Follow all the instructions. It's crucial.
Wait for the result. It should show in weeks as the weeds are supposed to grow. If they don't, you do everything correctly. If they do, you'll have the next year to try again.
Why use fall pre-emergents for Bermuda grass lawns
Along with summer weeds like crabgrass, there are winter ones like moss or poa annua. These are seeding in the fall, so it's the right time to prevent them from sprouting. With the right timing, you can use preemergents like you apply winterizers, so it may require a slight change in your habits. But habits should be cultivated like lawns, so why not?
When should I apply a pre-emergent to my lawn?
The general rule of applying preemergents is before the seeds have sprouted. After that, this class of herbicides is useless. The exact day to apply it cannot be prescribed regardless of the conditions.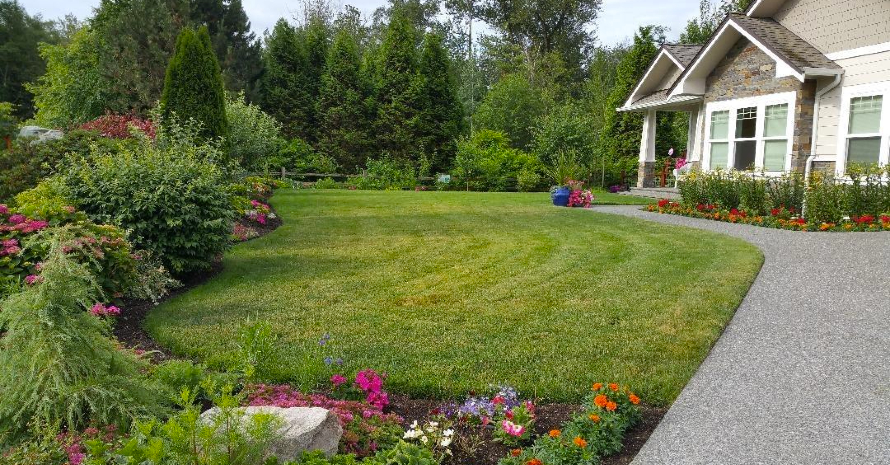 There is no calendar date. Instead, most manufacturers recommend you wait for the right outside temperature (usually, it's 55°F). They often add a map showing optimal dates for various states (depending on their climate). As for the exact day, check the weather forecast and apply the preemergent a day before expected rain.
Fall vs. spring seeding
You may need to apply the preemergent right when certain weeds are seeding. Depending on the species, it can be spring or fall. Again, you need to see the weeds as they grow and identify them. Some books and mobile apps may help you if you cannot, but you can also choose the versatile preemergent.
How does a pre-emergent weed killer work?
It disables the seeds in the ground, so they don't sprout and don't grow at all. This herbicide does not harm grown plants, so these should be removed manually. Removing mature plants when you apply the preemergent is better, so the new seeds don't arrive when they're already absorbed.
To rake or to not rake
It depends on both the agent and the conditions. Some of them require nothing but rain (or watering). But if the manual says it works better on mulched areas, raking will not harm. In most situations, raking is not recommended, and a spreader is what does the job best.
FAQ on Preemergent for Bermudagrass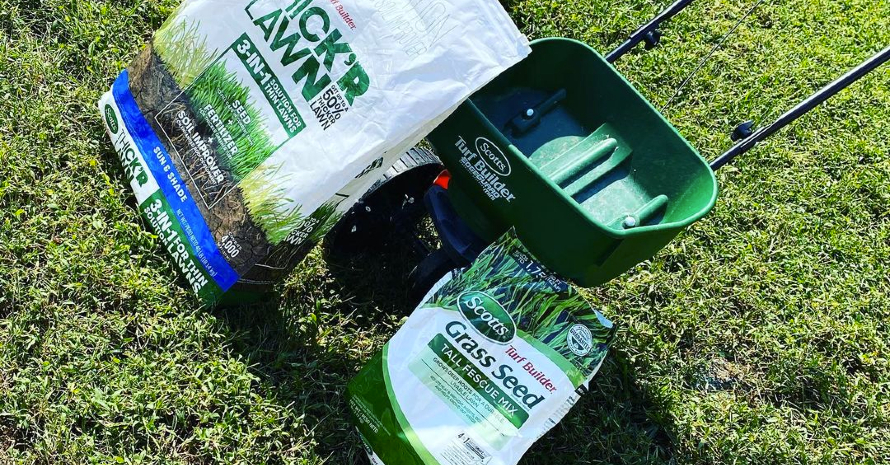 While we have Bermuda grass as a stable condition, others may vary. If you still have some questions, find the answers below.
When to apply pre emergent for Bermuda grass?
A winter pre-emergent for Bermuda grass in a mild climate is quite a spring one where it's colder. The manuals usually say to relate to the temperature, not the date. They also offer the area calculator and other valuable data, so RTM is the first rule when you decide to apply your spring pre emergent for Bermuda — when it does not read but does feel like spring.
What brand of pre emergent is best for Bermuda grass in the fall?
We'd recommend Scotts Halts (exactly this one, not the Triple Action). This one prevents winter weeds efficiently when applied in the autumn. It's a strong preemergent you should use with care, but it does its job well.
Weed There, Seed That
So, what is the best pre-emergent for Bermuda grass? It depends on where you grow it, how serious the infestation is, and the climate you live in. So, we are impressed by the triple effect solution by Scotts; for your situation, other ones may be better. For example, if your lawn is smaller or much larger, you may prefer other packages.
Got any questions? Welcome to the comments; we cannot invite you to lay on the grass, but a nice talk is granted!