As an Amazon Associate we earn from commission of qualifying purchases.
In certain scenarios, it is necessary to take action quickly, but the proper tools may not be available. Fortunately, humanity has created multitools to address this issue.
This term is used to refer to sets of essential tools, such as a pocket knife, multiple screwdrivers, wire cutters, a saw, and a file. These tools usually come in the form of pliers or a penknife. Below is a list of the top multitools on the market. Hopefully, it will help you to find the most cost-effective multitool for your specific needs.
Pros
The multitool includes a hatchet
Budget Choice
Pros
The multitool includes a hatchet
Affiliate links and images placed from the Amazon Product Advertising API on 2023-12-07
7 Best Budget Multitools Reviewed
Selecting the right multitool can be a tricky decision. If you just want something to have on hand for occasional use, you might want to look into mini multitools or smaller models. If you're looking for something more substantial, such as for a survival kit, then you can go for a larger model.
This article provides reviews of the best budget-friendly multitool models. Here, you can find the perfect option for everyday use that is easy to transport in your pocket or purse.
1. Gerber MP600 Multi-Plier — Best Compact Multitool
Affiliate links and images placed from the Amazon Product Advertising API on 2023-12-07
This Gerber multitool is a comprehensive set of tools that easily fits in your hand. It has a one-touch opening system which may be more convenient than the previous model. This includes ten tools, including pliers.
The design of the multitool is made with hard lines and is made with denser materials, so it is more suitable for work than aesthetic pleasure. The SAF-T PLUS locking system is also included, which provides more secure fixation of the instrument to ensure safety.
The system operates under a certain principle: the tools or blades are locked in place when fully extended and will remain that way unless the sliding lock is pulled back. It is quite reliable and keeps the items in place.
The instruments are of a good quality; the knife and serrated blade that came from the factory are sharp and cut things very well, while the file, screwdrivers, and can opener work without a hitch and are very convenient.
ADVANTAGES
Safety system;
Durable materials;
Compact size.
DRAWBACKS
The tools are unavailable while the pliers are closed.
2. RoverTac Upgraded Multitool — Best Hatchet Multitool
Affiliate links and images placed from the Amazon Product Advertising API on 2023-12-07
RoverTac is a very helpful tool with multiple uses. It has 11 various tools such as a hammer, an ax, a knife, a pair of pliers, and a saw. The product is made of stainless steel and comes with a hard-wearing nylon carrying case. The cover of the carrying case completely conceals the blade to guarantee your safety.
This multitool could be a great choice for anyone assembling a survival kit. Despite being heavier than its predecessors, its benefits outweigh the extra weight. You won't even notice the massiveness when you're holding it since the design takes care of that. The hatchet is comfortable to use and can handle any task you need it to do, so you don't have to worry about it breaking down on you.

ADVANTAGES
The multitool includes a hatchet;
There is a nylon case;
The best inexpensive multitool for a survival kit.
3. Crankbrothers M19 Multi-Tool — Best Bike Multitool
Affiliate links and images placed from the Amazon Product Advertising API on 2023-12-07
For over ten years, the Crankbrothers brand has been producing the M19 multitool, which has achieved celebrity status among the brand's other models.
Many mountain bikers carry it in their backpacks or pockets, as it is the most convenient tool for dealing with any bike-related emergency. It has 19 functions, rounded aluminum side plates for safety, and a textured handle. An aluminum case is also available as an option.
Although not the smallest or easiest to use, the M19 is still not cumbersome for the plethora of features it offers. Made of high-strength steel, it is able to withstand any torque. The M19 multitool is a classic combination of usability, high quality, and timelessness.
ADVANTAGES
Includes 19 tools;
Super durable;
Perfect for bikes.
4. WETOLS 21-in-1 Multi-Pliers — Best Stainless Steel Multitool
Affiliate links and images placed from the Amazon Product Advertising API on 2023-12-07
There are 21 hidden tools in the body of this multitool. You can use several kinds of pliers, a hex bushing, a rope cutter, a bottle opener, a hole punch, screwdrivers, and a can opener. As for safety, the knife is equipped with an automatic self-locking. When you open the tool, it locks in place, and you can work safely. The device will not close and hurt you accidentally. It also comes with a special nylon carrying case for easy transportation.
WETOLS is compact and lightweight, although made from hardened stainless steel. Thanks to sandblasting, the tool is resistant to oxidation and corrosion. You can work with this cheap multi tool in any condition.
I also consider its comfortable handle as one of the main advantages of this knife. The handle has a 3D processed texture. It means that your instrument won't slip in your hand. You can use this multitool on a hike, to work in the garden, or around the house. Its applications in everyday life are almost limitless, in my opinion.

ADVANTAGES
Includes 21 tools;
Resistant to corrosion and oxidation;
Self-locking feature.
DRAWBACKS
It's not easy to use several tools at the same time.
5. Pohaku 13-in-1 Portable Multitool — Best Heavy-Duty Multitool
Affiliate links and images placed from the Amazon Product Advertising API on 2023-12-07
It is a perfect tool for your vacation, camping, fishing, and household chores. The body of this tool contains 13 different instruments. The multitool is made of stainless steel with a black finish. The device is relatively lightweight and, at the same time, an excellent alternative to the full-size toolbox. Pohaku weighs 8 ounces. You can store your multitool in a durable nylon case.
The tool is designed for different work types, but the knife blades are undoubtedly the main asset of this best massive duty multitool. In this multitool, you will find several springs loaded with pointed and regular pliers. They are in the center of the device.
They can easily strip thin and medium wires, avoiding pinching them. The multitool has a beveled saw for cutting rough wood. The device is easy to deploy and can be used with one hand. A safety lock is provided for your protection. The tools are also made of stainless steel, which is corrosion protected.

ADVANTAGES
Compact size;
Lightweight;
You can operate the knives with one hand.
DRAWBACKS
Sometimes, 13 tools are not enough.
6. Dr.Liliang 13-in-1 Pocket Tool Set — Best Hammer Multitool
Affiliate links and images placed from the Amazon Product Advertising API on 2023-12-07
The hammer multitool is a relatively recent invention that is only gaining popularity among consumers. Dr. Liliang has many features that make it the best in its category. There are 13 different tools in the body of this multitool. You can use a wrench, pliers, bottle openers, wire cutters, and other items.
There is also a screwdriver with four interchangeable bits in the handle in a special compartment. With all this, the tool has retained its compactness and convenience. As for the ax, you cannot build a masterpiece of wooden architecture with it, but hammering tent stakes or a nail is a feasible task for this device—an irreplaceable thing for camping. The multitool weighs 13 ounces and is made of stainless steel.
Furthermore, there is a convenient handle that won't slip out of your hand due to its design. Of course, this is heavier than the previous models, but there is an ax here. From this category, this is the best multi tool for the money.

ADVANTAGES
The model with a hammer;
Affordable price;
Convenient handle.
7. Leatherman Micra Keychain Multitool —Top Pick
Affiliate links and images placed from the Amazon Product Advertising API on 2023-12-07
I think the Leatherman Micra is the best replacement for full-size tools. If you are looking for something inexpensive, lightweight, and compact, this is the right option. This best multi-tool under 50 weighs just 1.8 ounces. With a length of 2.5, it does not take up much space. I also like that you can put the keys on it.
The Micra is a set of spring-loaded scissors, unlike the brand's other larger products with pliers. These scissors won't work with perforated industrial cardboard, but they're still multipurpose. I like them more than those offered by the classic Swiss Army knife.
There are handy tweezers here, a knife with a 1.6-inch blade. You can also use three screwdrivers, a bottle opener, a file, and a ruler. To use the knife, you need to straighten the handles, which can be slightly inconvenient continually. The multitool is made of durable materials that will last a long time. All knives are well sharpened and neatly made.

ADVANTAGES
Lightweight;
Affordable price;
Convenient to carry.
DRAWBACKS
You always have to turn the handles.
Budget Multitools Buyer's Guide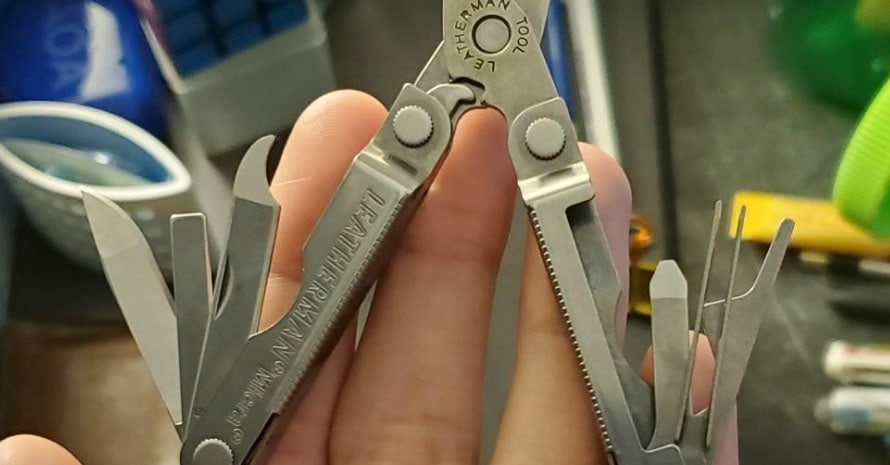 This guide will make it easier for you to understand which tool is the best for your goals.
Types of multitools
Classical includes pliers as the primary tool. Distinguish between a full-size version and a mini multitool, which is suitable for everyday carrying due to its small dimensions.
A folding knife is a one-handed version, which is based on a knife, and various useful additions are hidden in the handles.
Swiss card is a plastic case, the size of a plastic bank card, or slightly thicker. The miniature tool is inserted into the grooves. It includes scissors, knife, tweezers, safety pin, rulers, and screwdrivers. It can be completed with a LED flashlight.
There are also several types of unusual multitools:
Bracelet
Trinket
Buckle multitool on a belt
How to choose the best budget multitool
Determine the purpose of use for yourself. It depends on the area of ​​use, which set should include a multitool. Maybe you need something for hiking or a multi tool with scissors.
As for the materials, it's better to pay attention to the most robust types. Most of the tools are made of stainless steel. This material is durable and resists corrosion. You can also find the best value multi tool of titanium, which is also robust.
The number of tools is always limited; you can't have everything. Choose those tools that will help in the field and emergencies.
They are revealing the suitable case sizes and weight that will allow you to carry the tool with you at all times. Multifunctional keychains have minimum sizes, and compact models with a classic layout are suitable for everyday wear.
The ease of use depends on the handle and the fixation of the tools. It's better to have an automatically fixing multitool. As for durability, you have to pay attention to the material and quality of the bracing. Safety features can be provided with auto-locking handles that prevent accidental injury. For the same purpose, you need a case made of dense nylon or leather.
Budget Multitools FAQ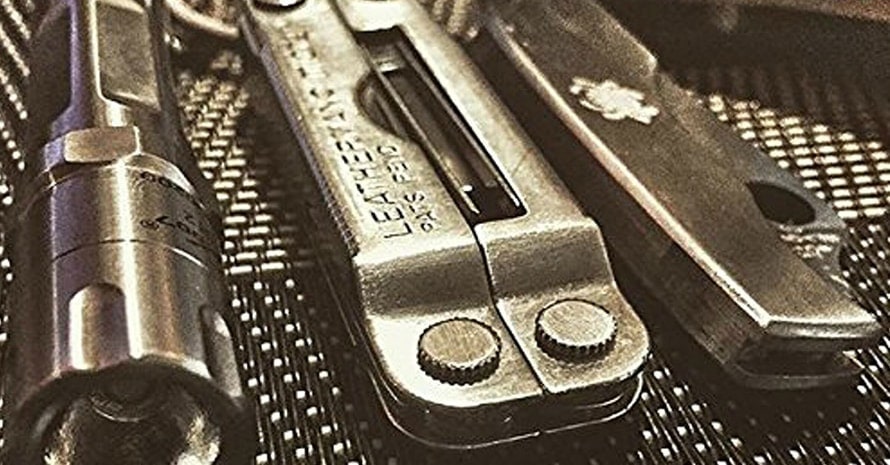 Here you'll find the answers to the most popular questions about multitools.
What are multi tools used for?
With the help of multitools, you can cut, open, open or pierce objects, saw, bite, and unscrew. This product is notable for its practicality and quality, which allows its owners to use it in any life situation.
Is it convenient to sharpen the blades in a multitool?
The answer to this question depends on which model you choose. Of course, if you're a fan of small multitools with tiny blades, then sharpening cannot be an easy task. However, in most cases, this procedure doesn't differ from the usual, and you can easily manage with the multitool blade sharpening.
Can a budget multitool be durable?
The durability of the multitool depends on the material. You can find a lot of budget models of stainless steel that are durable and robust.
What Multitool to Choose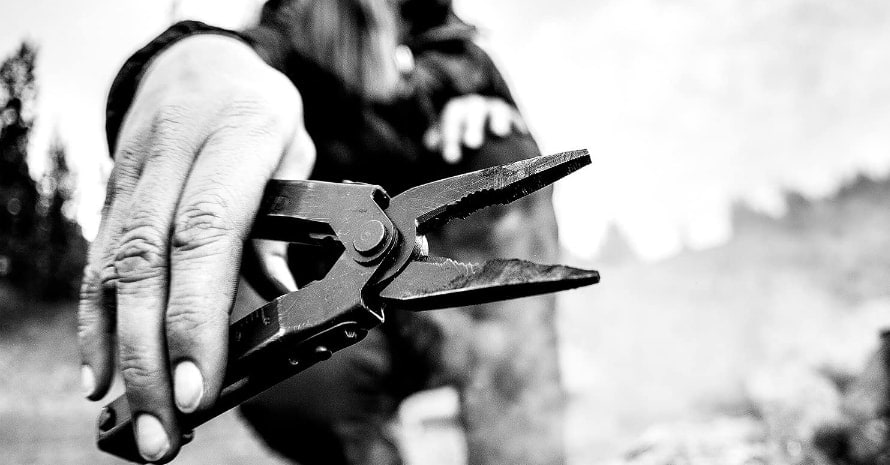 First of all, you need to determine the purpose you want to use the multitool for. If you want the most multipurpose item, the LEATHERMAN Micra is the best affordable multi-tool. This device is made of high-quality stainless steel and includes many different tools. Moreover, it is lightweight and compact.
In which cases do you use a multi tool? Which model is the most comfortable in your opinion? Share your opinion in the comments.